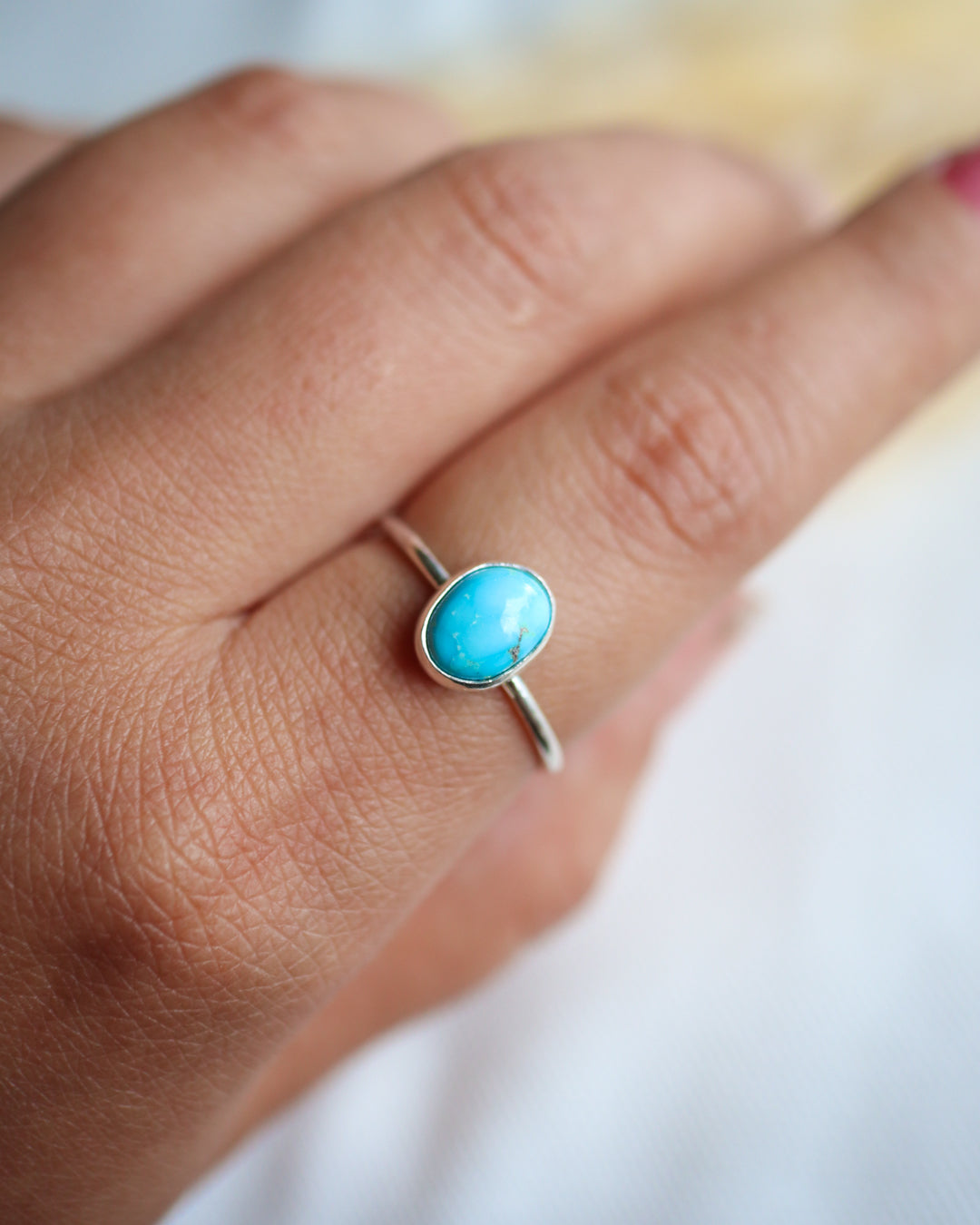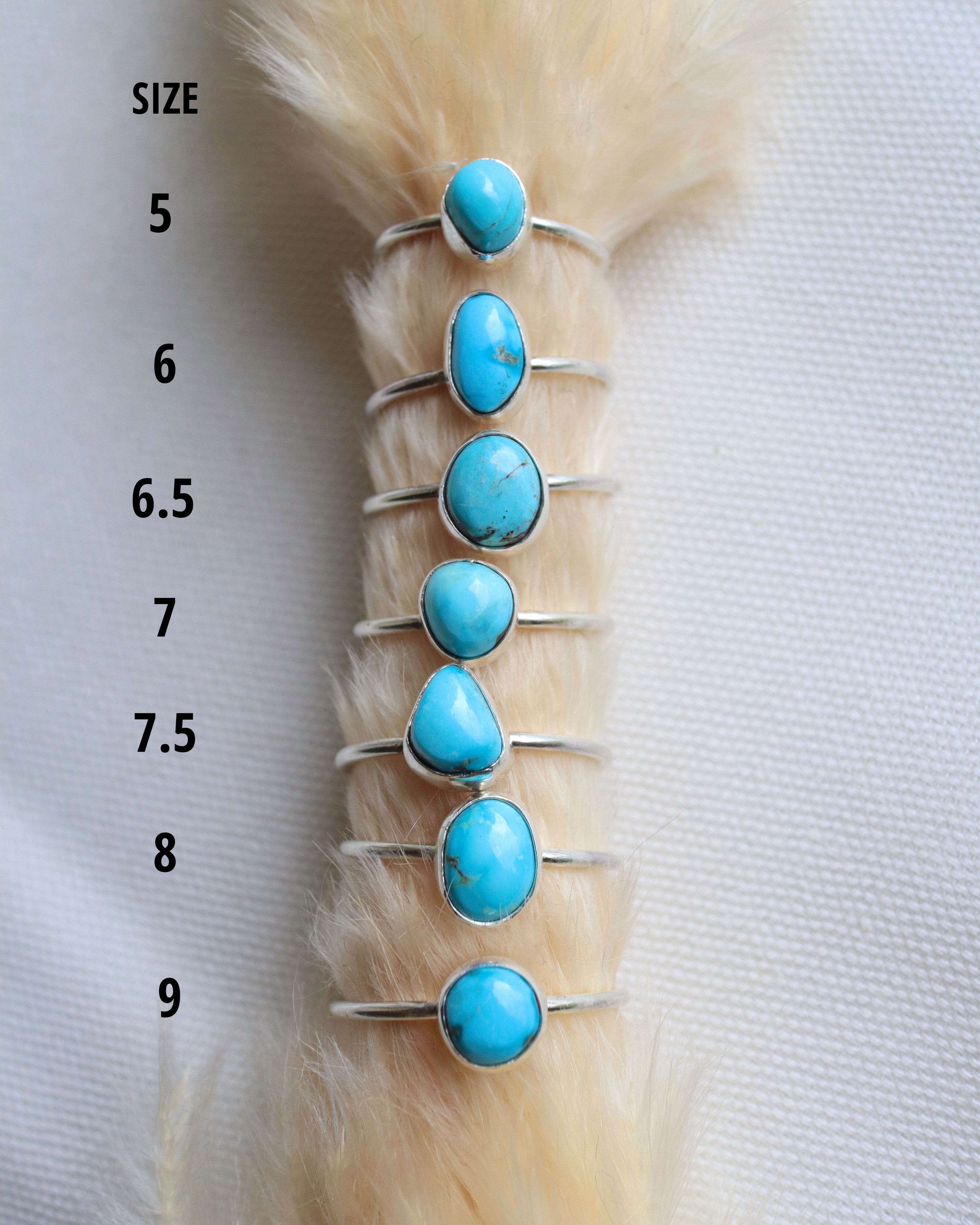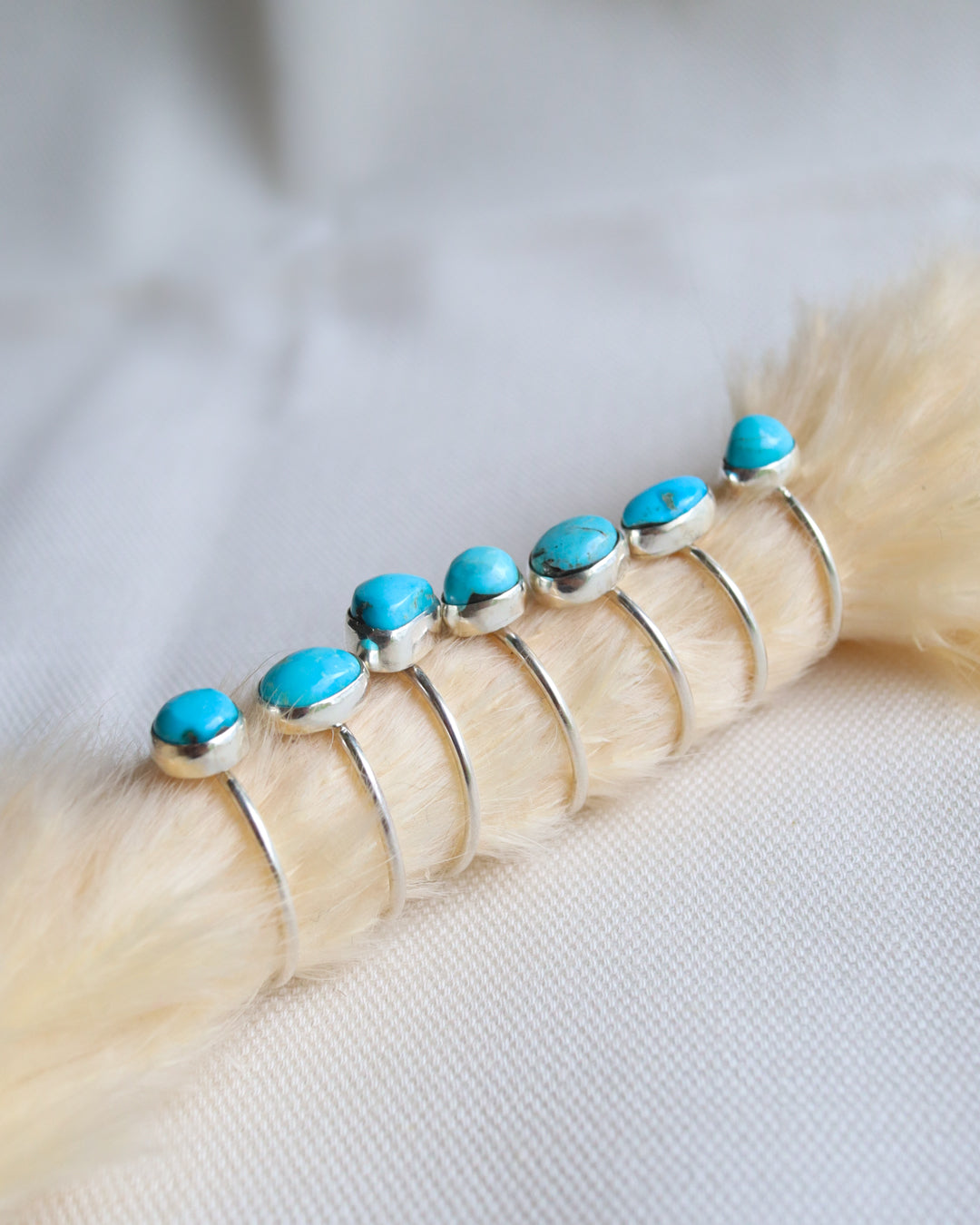 Turquoise Stacker VI | Size 8
Description
Beautiful and minimal turquoise stacker ring made with fine and sterling silver.
Details
- Size 8
– Lovingly handmade with recycled silver
– Ethically sourced gemstones

Stone Meaning
Turquoise is believed to provide not only protection from negativity but also a clear connection to the purity of natural elements, especially the elements of water and air. The water-energy in turquoise can facilitate a better flow of energy in your body, thus promoting gentle detoxification and improving your immune system. Turquoise can also help you receive higher guidance and direction, as well as more joy and happiness.
Shipping
-Please allow 3-5 business days for this item to ship
-Shipped in a beautiful and 100% plastic free packaging.
-Polishing Cloth included with your order