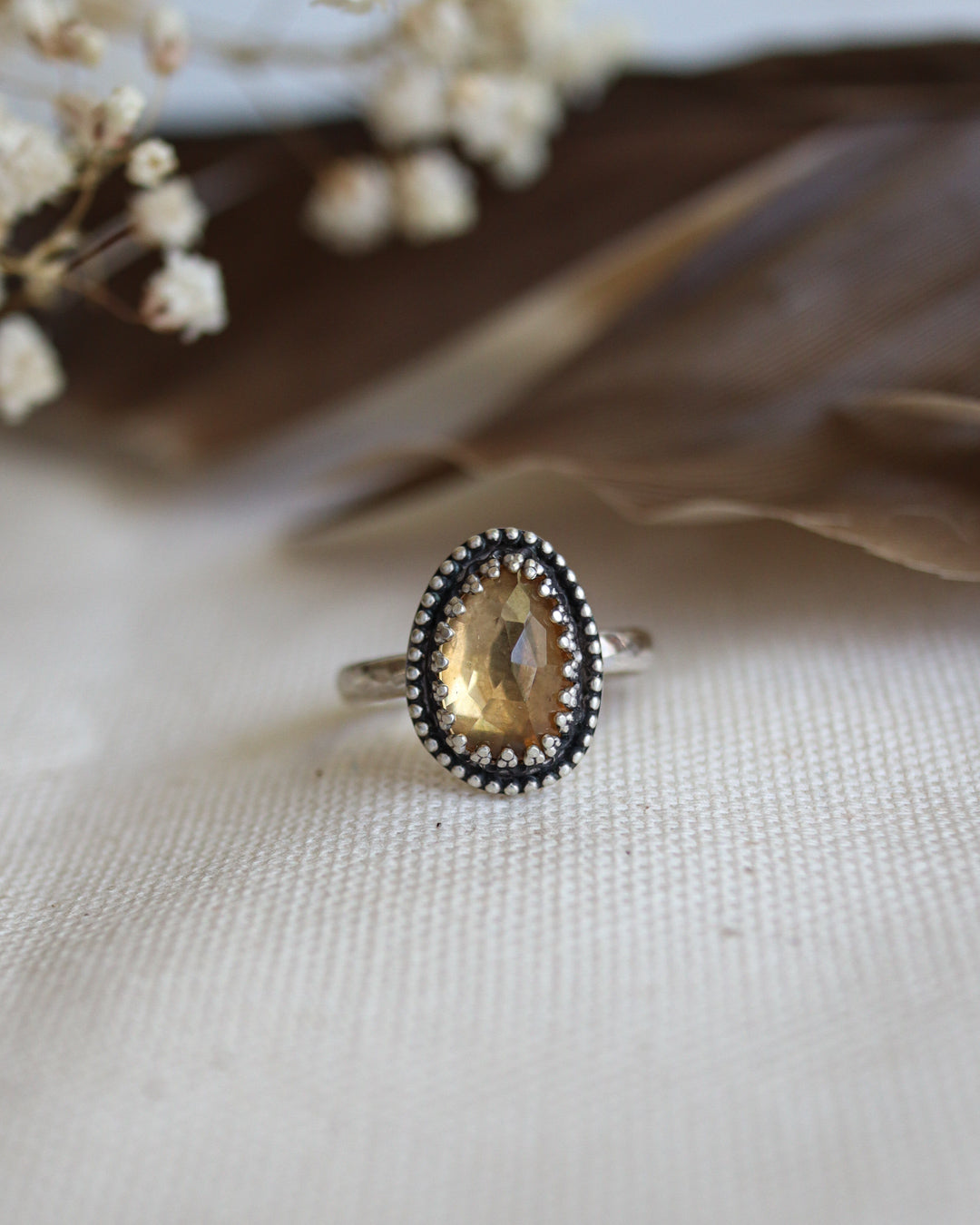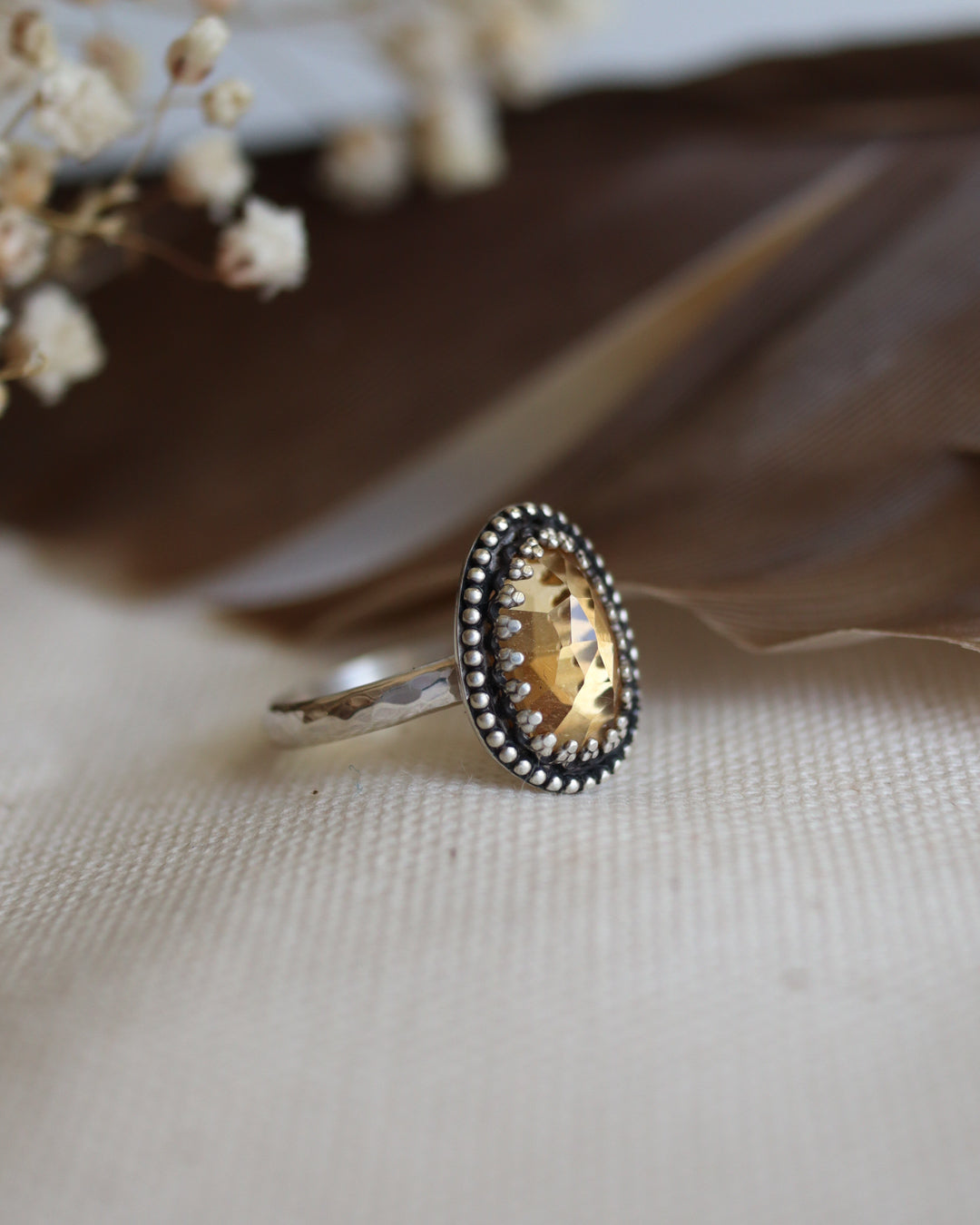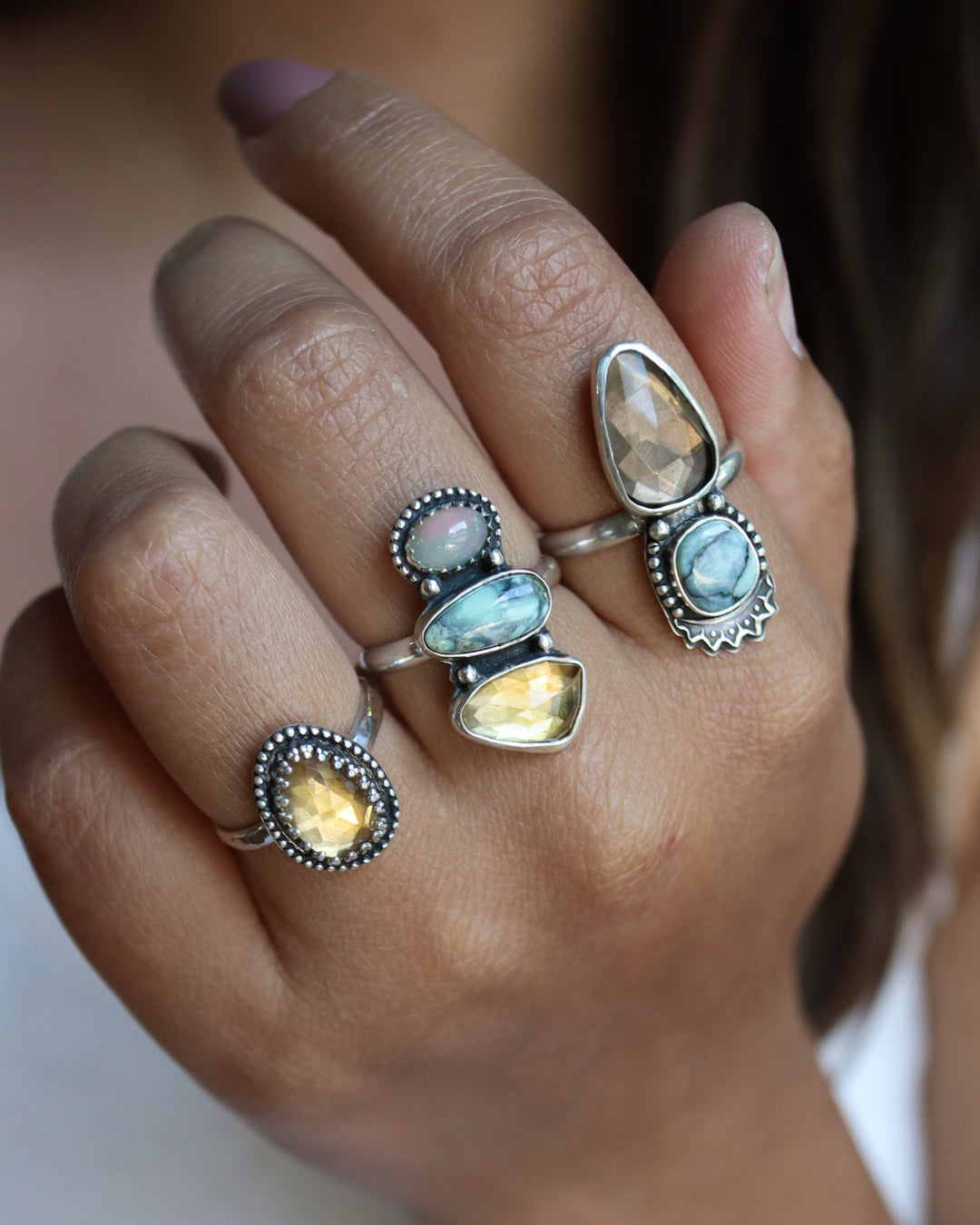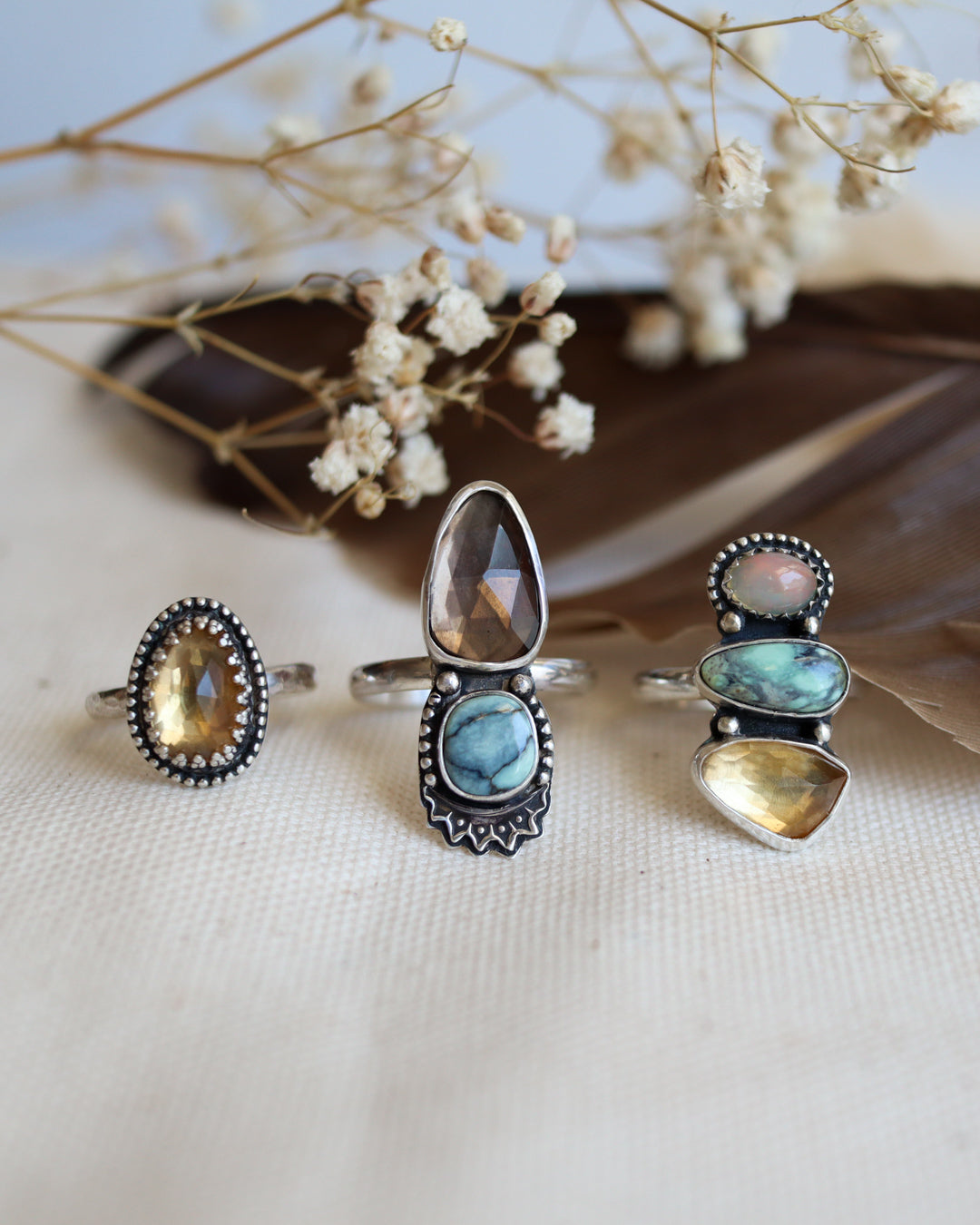 Description
This natural citrine ring with its sunny hues symbolizes abundance and joy, infusing your life with positivity and optimism.  Wear it as a reminder to shine your brightest and as a gentle nudge to seize every opportunity that comes your way.

This beautiful one-of-a-kind ring has been made out of sterling silver. It's embellished with tiny silver beads and a crown bezel setting that have been oxidized and then polished to create contrast. The ring shank has a shiny hammered texture. 
Details
- Size 6
– Lovingly handmade with recycled silver
– Ethically sourced gemstones
Stone Meaning
Citrine is known as the "stone of abundance" and is associated with prosperity, success, and wealth. It is believed to carry the energy of the sun, radiating warmth, joy, and positivity. Citrine is also associated with confidence, creativity, and motivation, making it an empowering stone that helps manifest one's goals and desires. Additionally, it is believed to promote self-confidence, self-esteem, and a positive mindset, making it a popular choice for those seeking to enhance their sense of well-being and attract abundance into their lives.
Shipping
-Please allow 3-5 business days for this item to ship
-Shipped in a beautiful and 100% plastic free packaging.
-Polishing Cloth included with your order