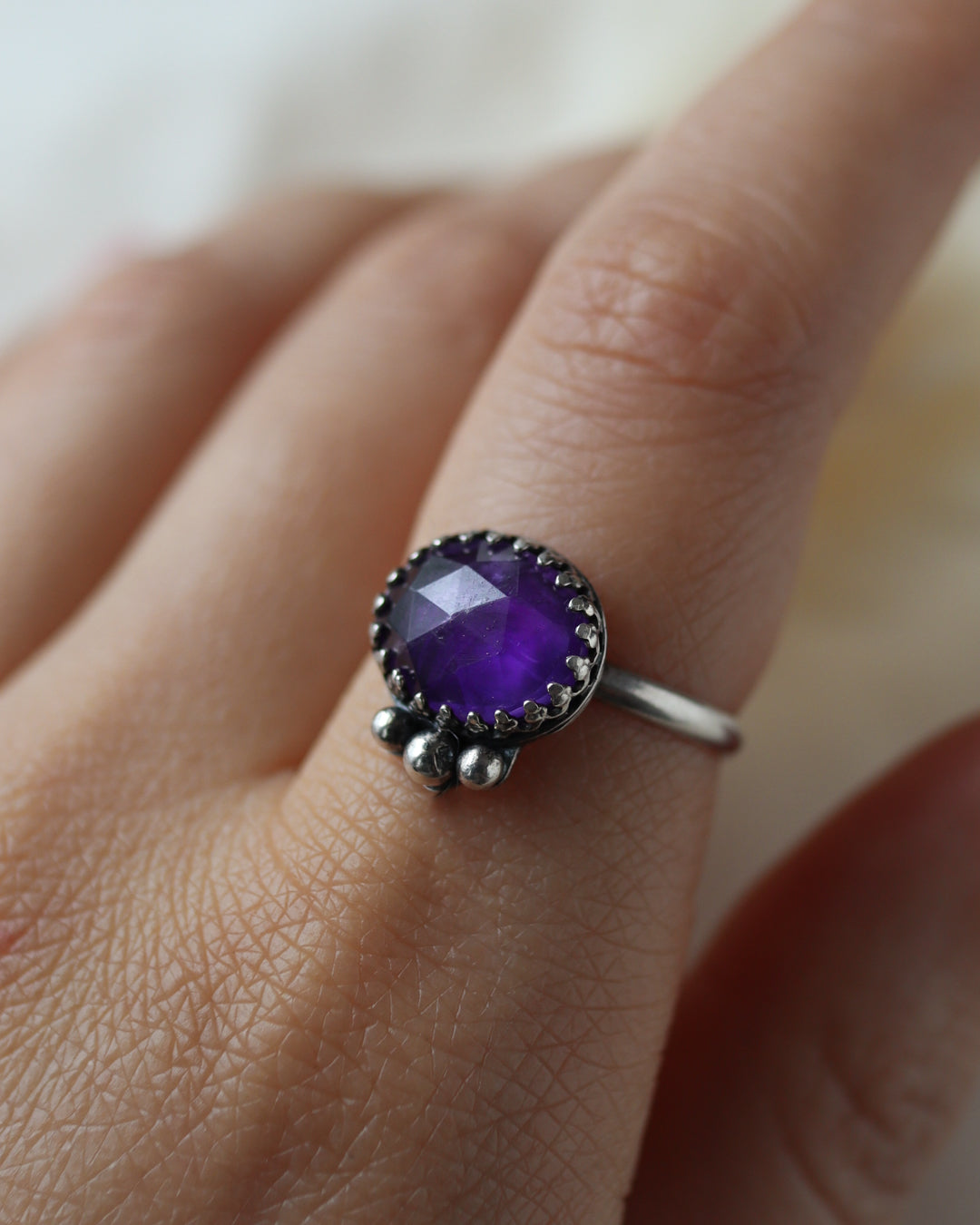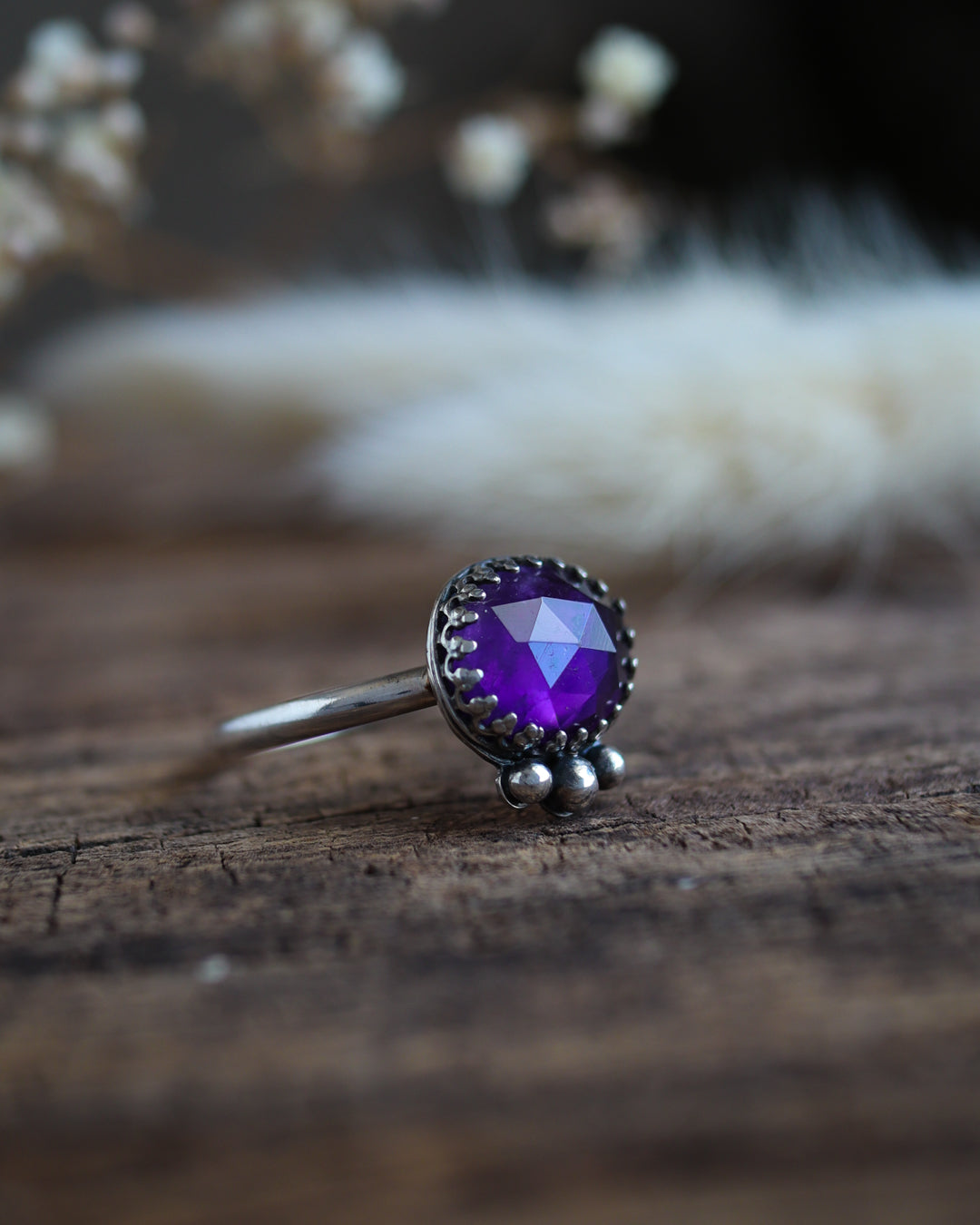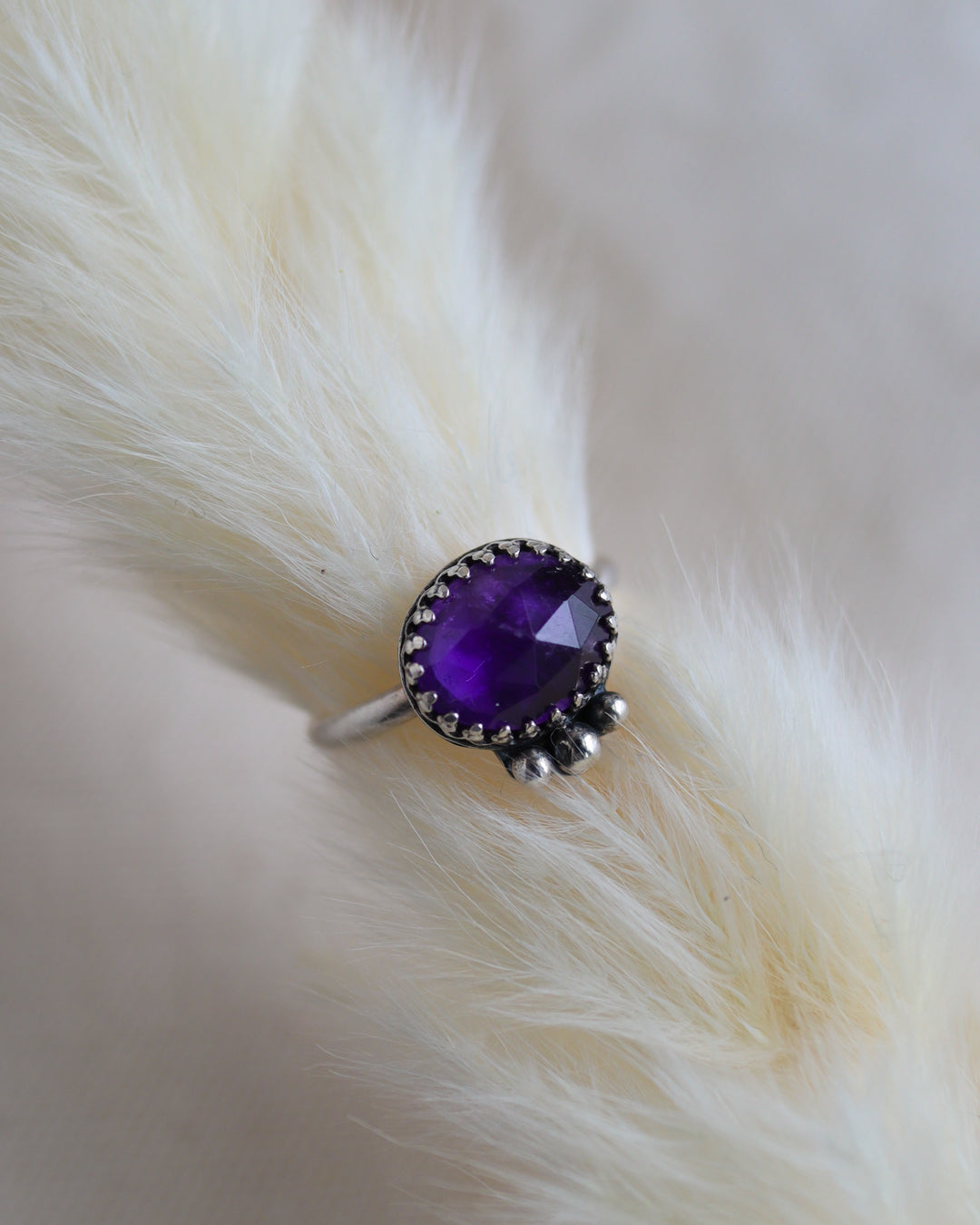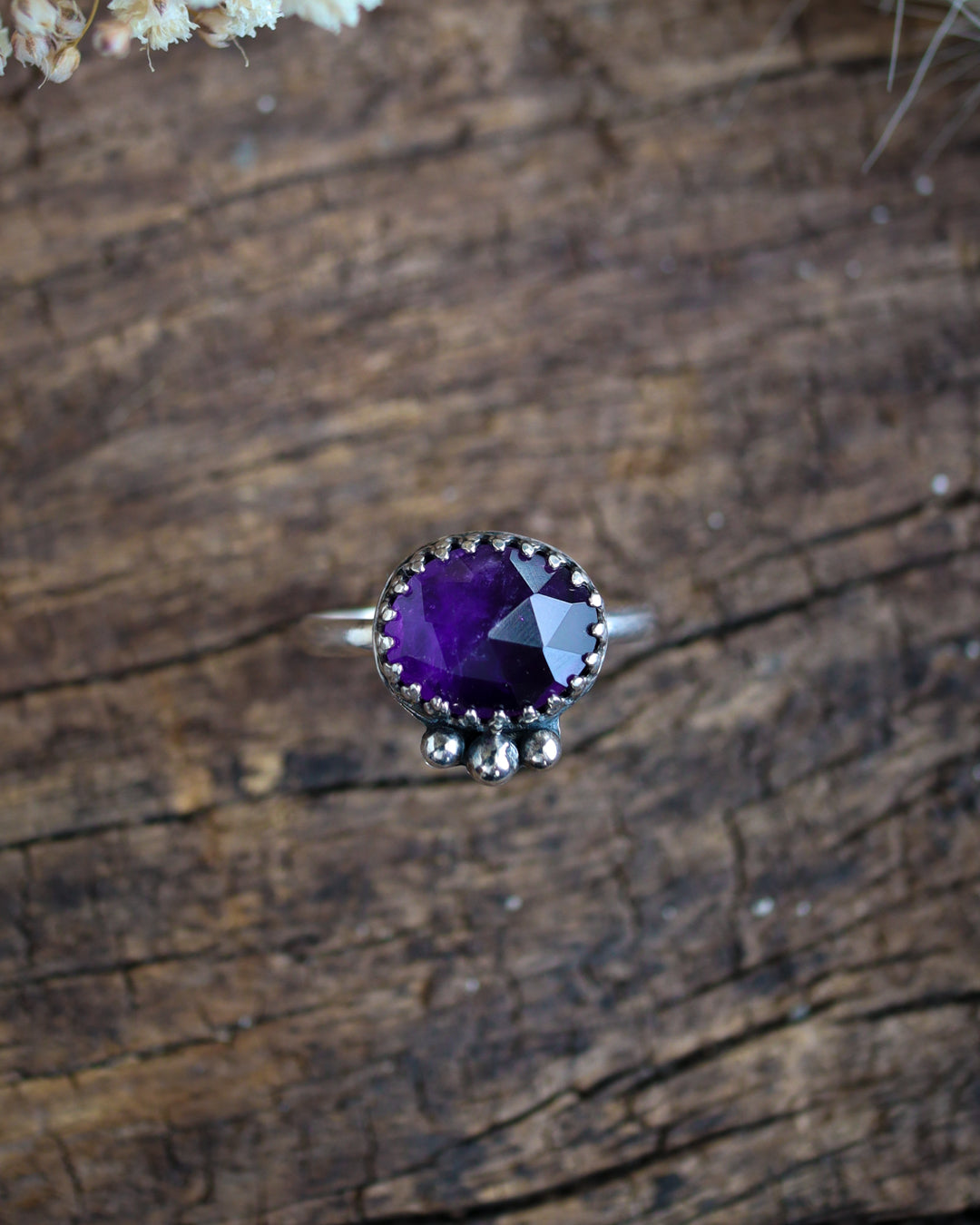 Description
Beautiful one-of-a-kind natural Amethyst ring. Handmade using a pretty silver crown bezel setting and embellished with tree tiny silver beads. Ring has been oxidized and then polished to bring out highlights.
Details
– Size 8
– Lovingly handmade with recycled silver
– Ethically sourced gemstone
– Face measures approx. 13 mm long
Stone Meaning
Amethyst is a powerful and protective stone that helps transmute negativity into light by clearing the etheric, energetic, and emotional levels of the body bringing a sense of calmness, clarity, and balance.

A stone of transcendence. It heightens psychic abilities, enhances intuition, and will help you manifest your desires quickly by pointing you in the direction of your higher path. Wearing this beautiful crystal calms the mind and opens the heart.
Shipping
-Please allow 3-5 business days for this item to ship
-Shipped in a beautiful and 100% plastic free packaging.
-Polishing Cloth included with your order