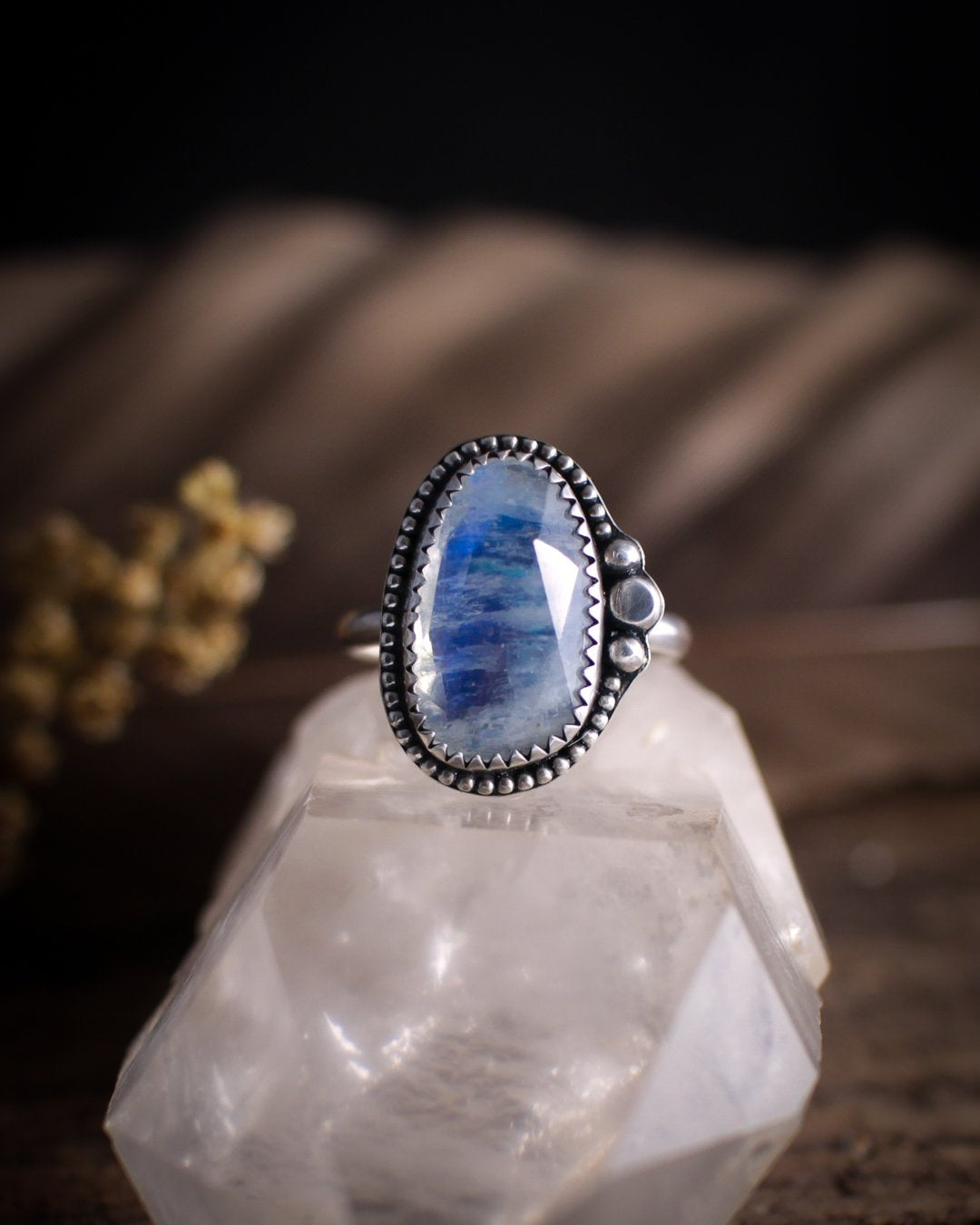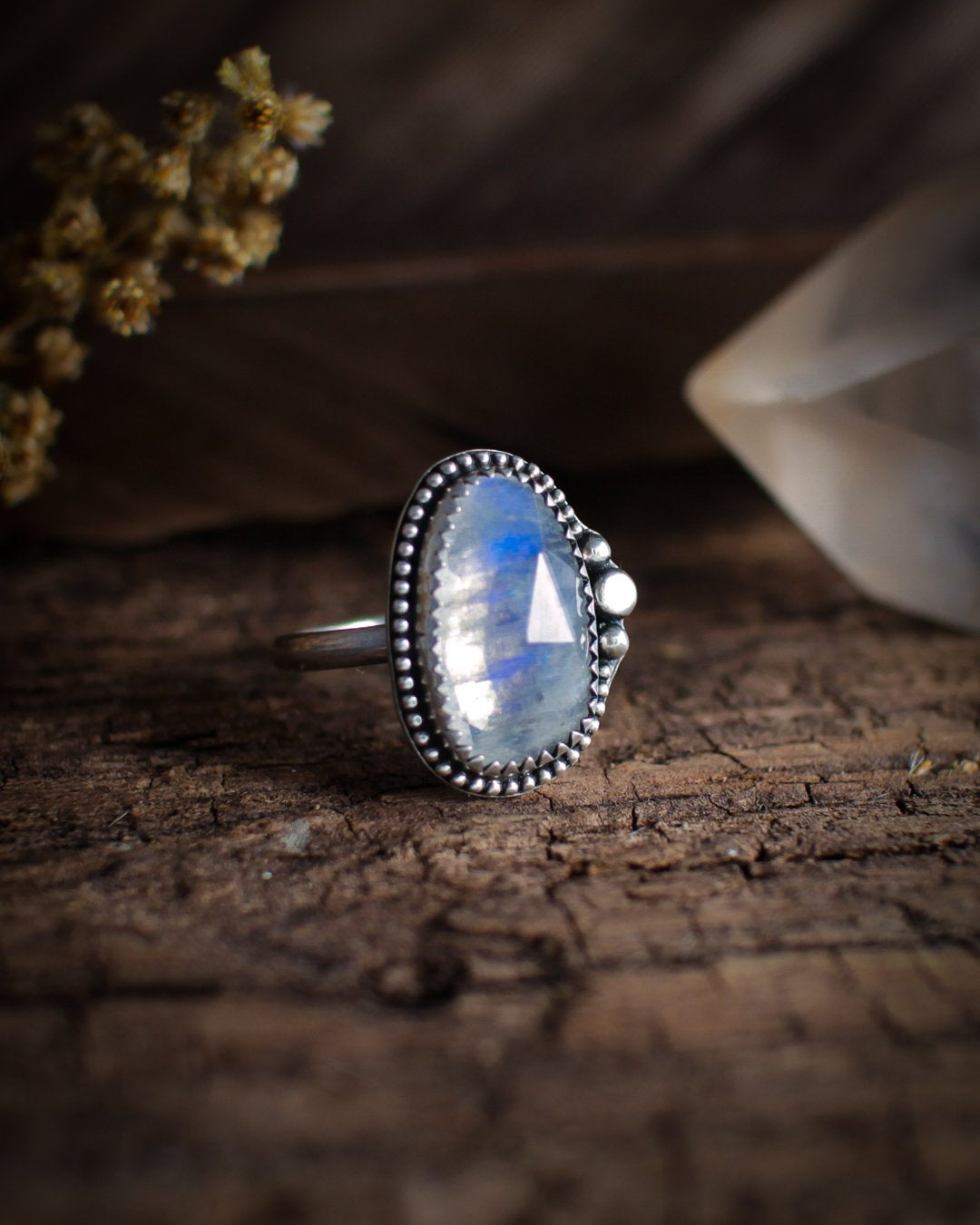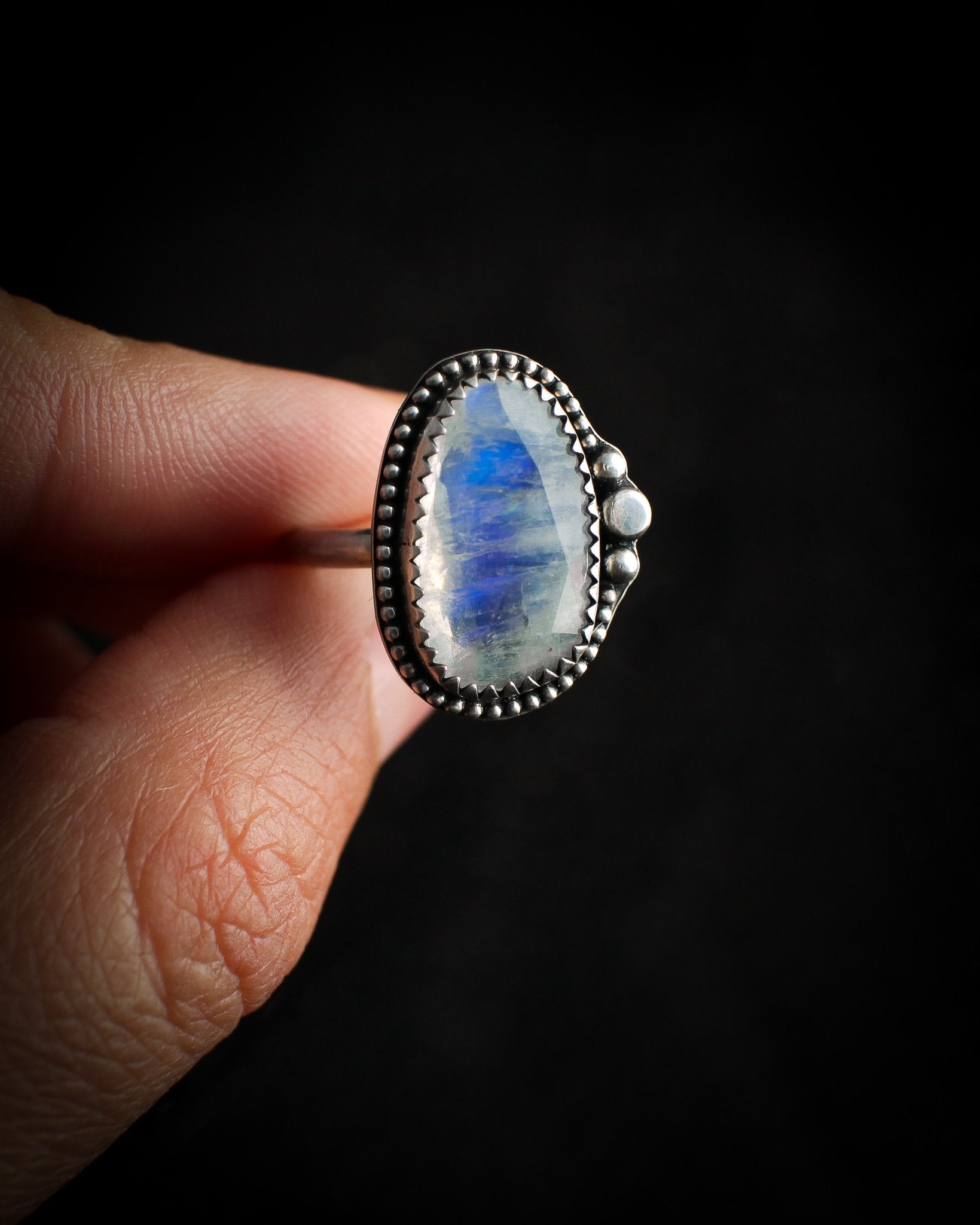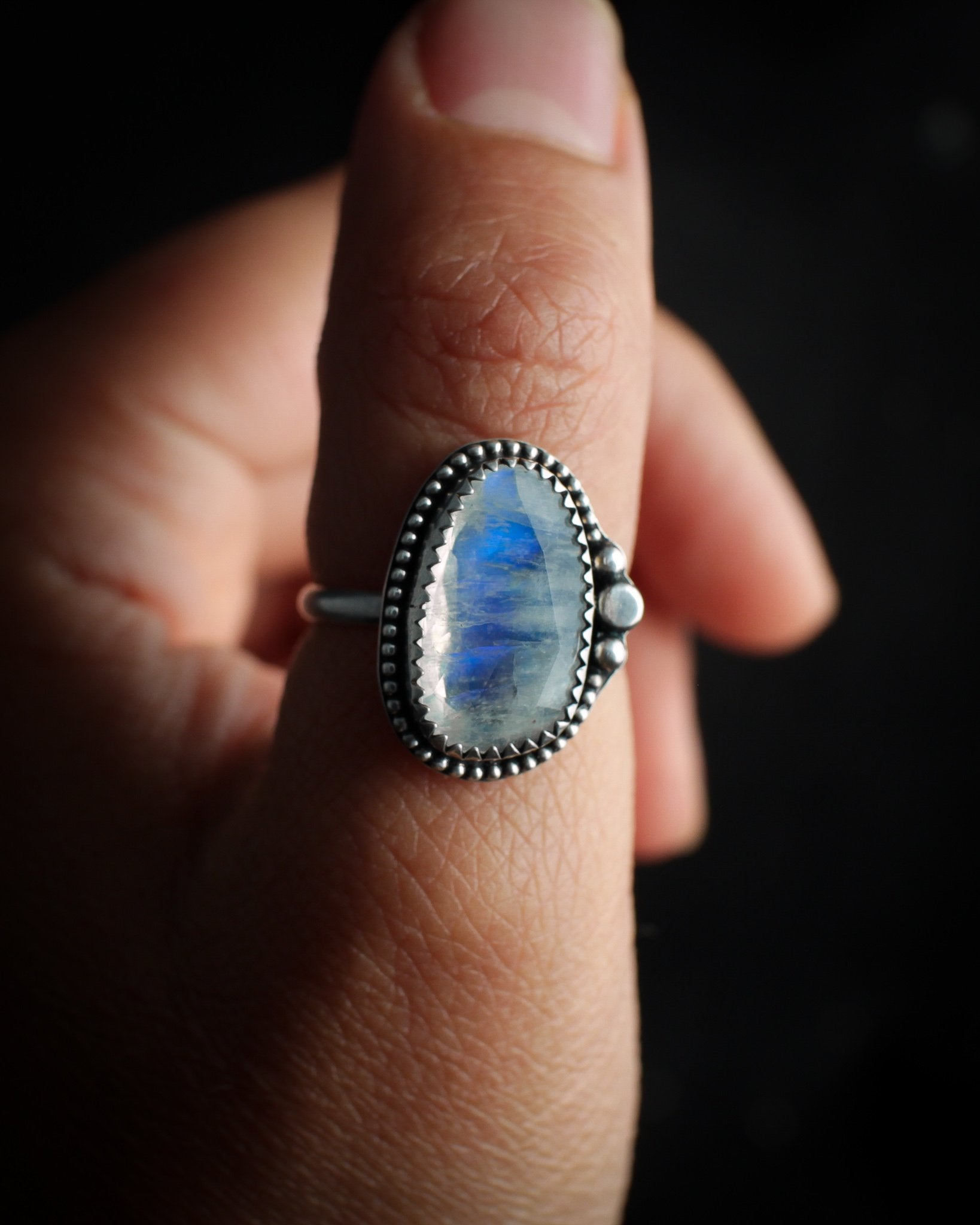 Size 6 • Rainbow Moonstone Ring
Description
Gorgeous rainbow moonstone set in sterling silver with a serrated bezel and oxidized beaded details.
Details
– Size 6
– Handmade in recycled sterling silver
– Stone has been ethically sourced
– Face measures approx. 18 mm long
Stone Meaning
Moonstone is a master healer for women; it brings a nourishing, sensual, deeply feminine energy that knows how to heal and bring you back to wholeness. It is the stone of the mother moon, deeply deep healing waters, and sacred feminine energies.
Shipping
-Please allow 3-5 business days for this item to ship
-Shipped in a beautiful and 100% plastic free packaging.
-Polishing Cloth included with your order