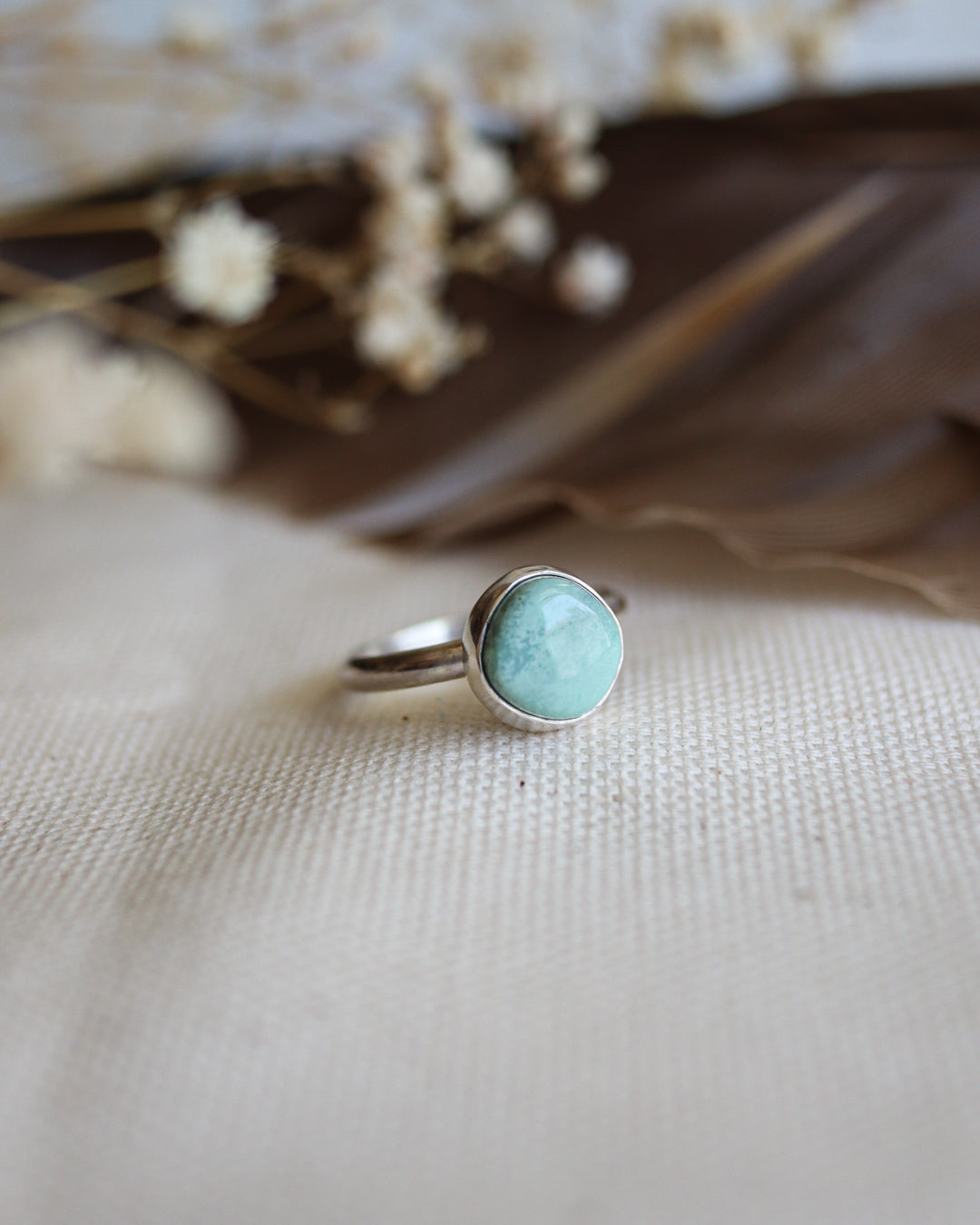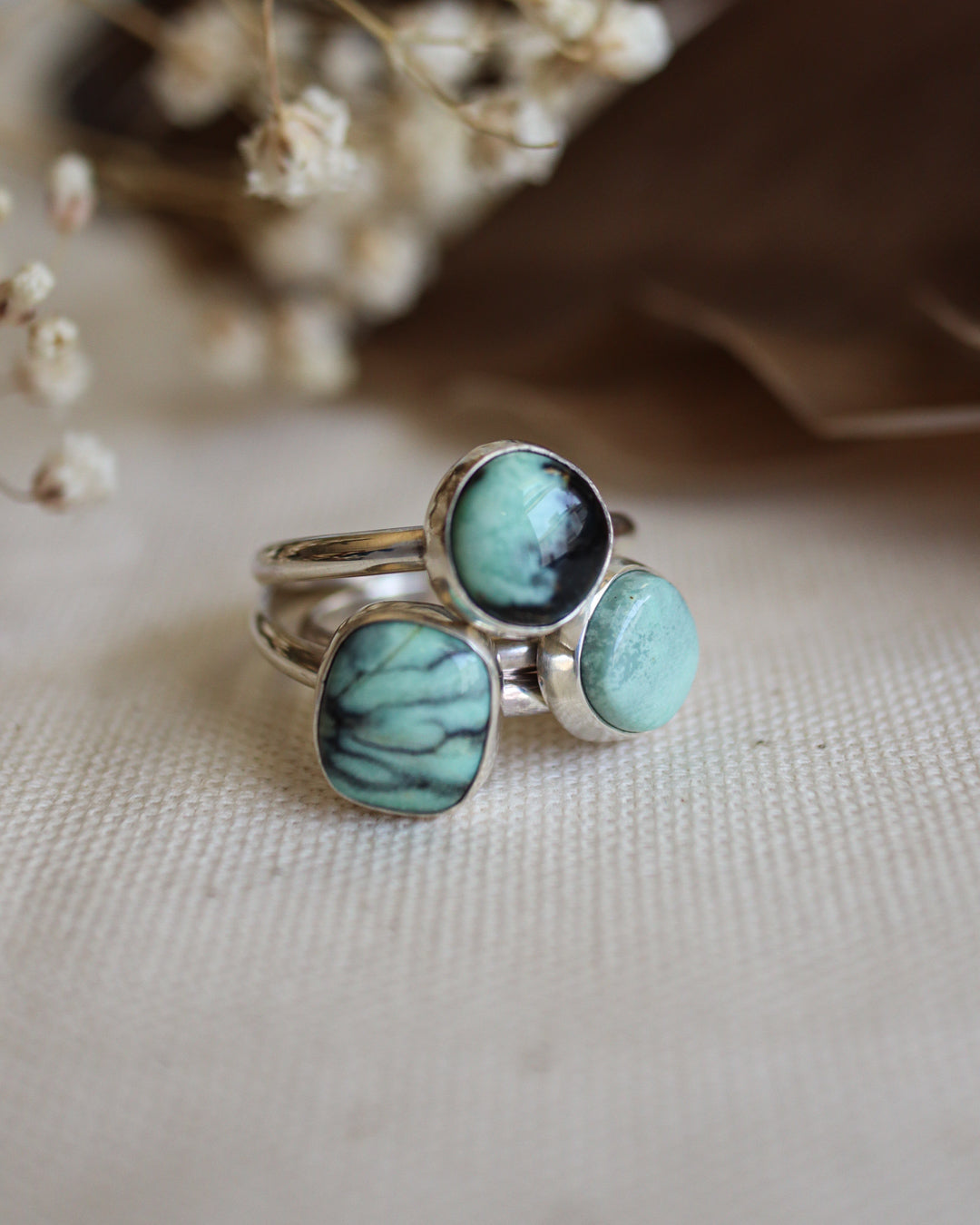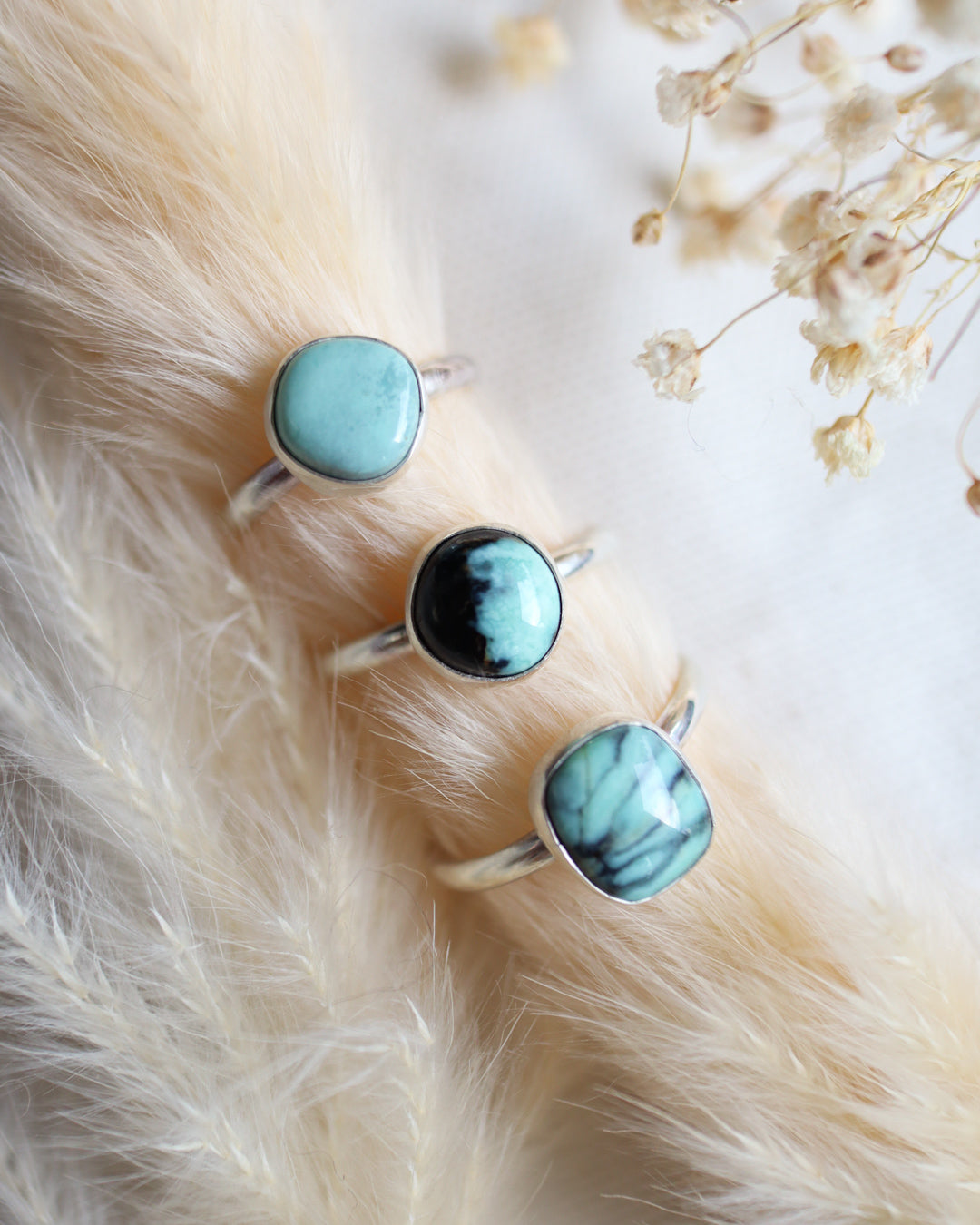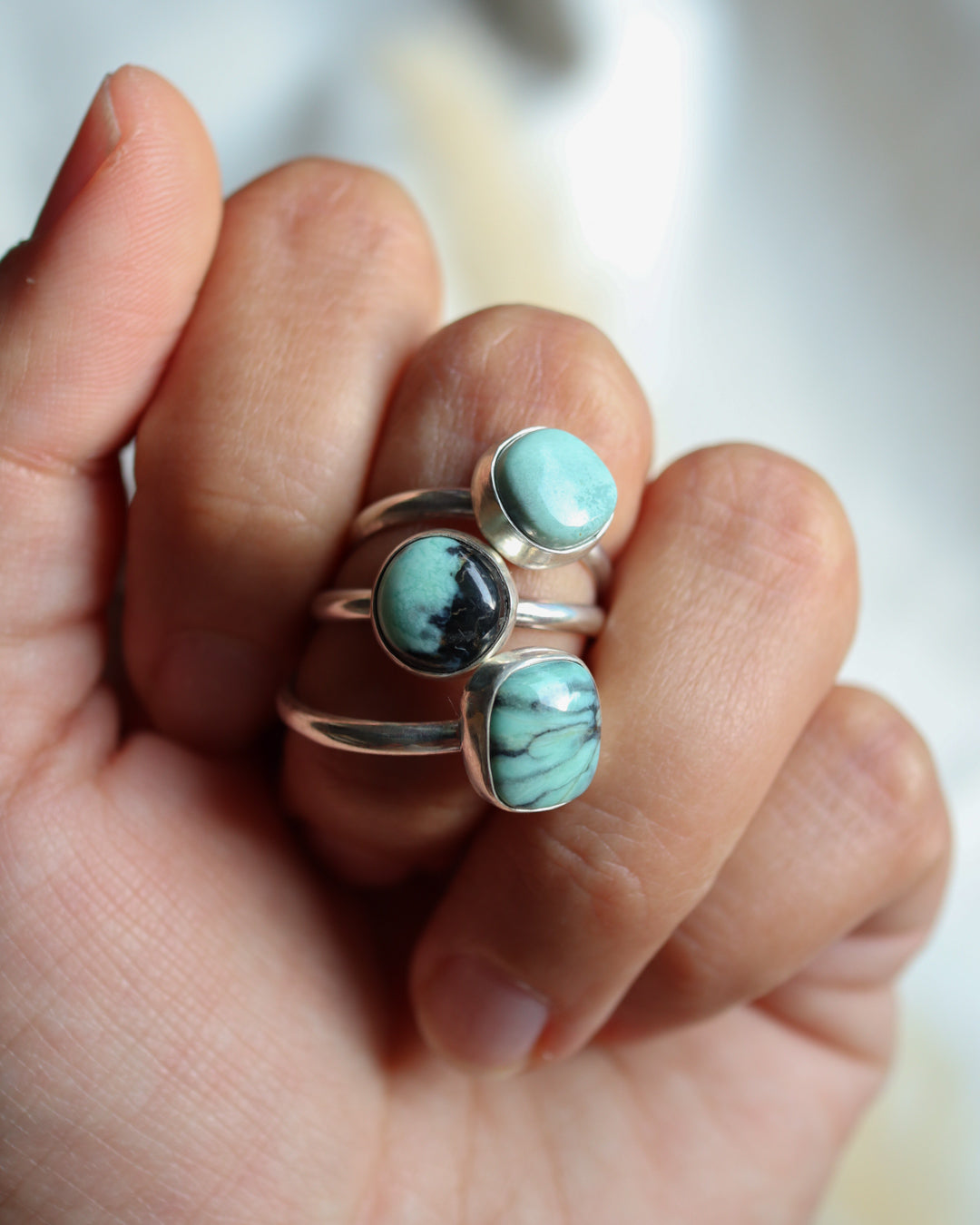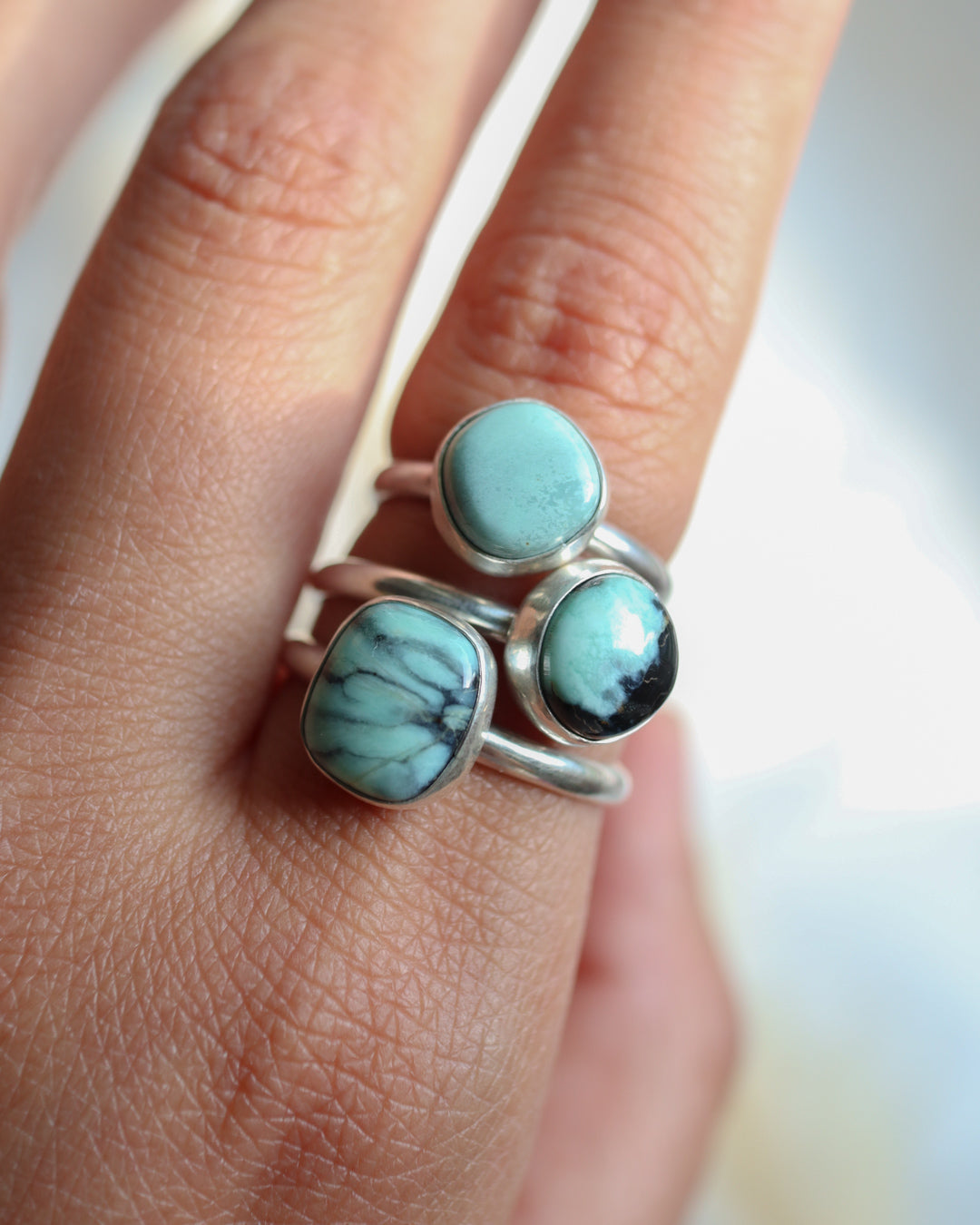 Size 6 • New Lander Stacker
Description
This New Lander turquoise ring is one-of-a-kind and made of sterling and fine silver. Minimal and beautiful, it is perfect for everyday wear.
Details
- Size 6
– Lovingly handmade with recycled silver
– Ethically sourced gemstones
Stone Meaning
New Lander Turquoise is known for its stunning earthy tones and vibrant energy, evoking feelings of tranquility and peace. Like a gentle breeze, it whispers words of encouragement and reminds you to trust your intuition as you navigate life's journey.
Shipping
-Please allow 3-5 business days for this item to ship
-Shipped in a beautiful and 100% plastic free packaging.
-Polishing Cloth included with your order