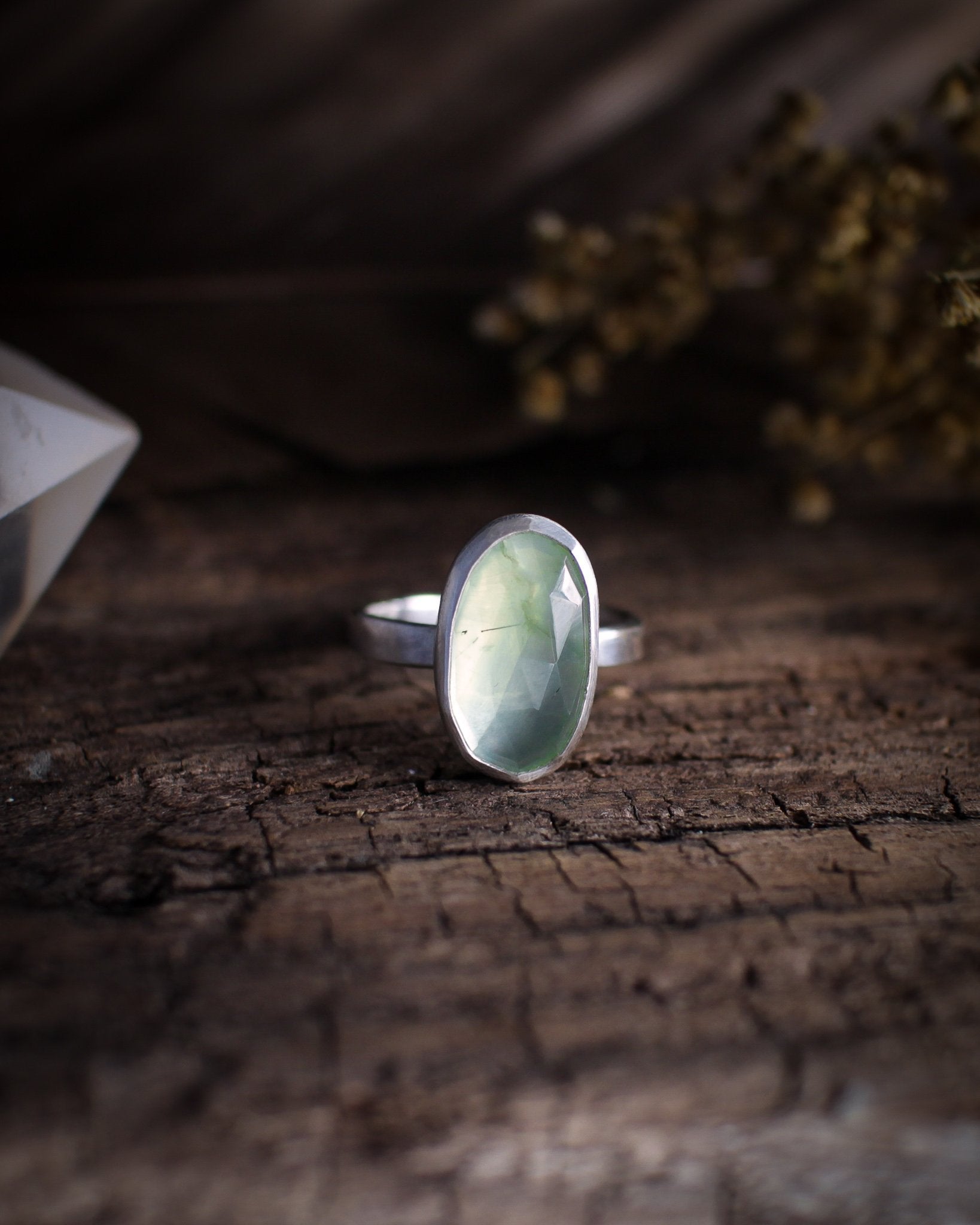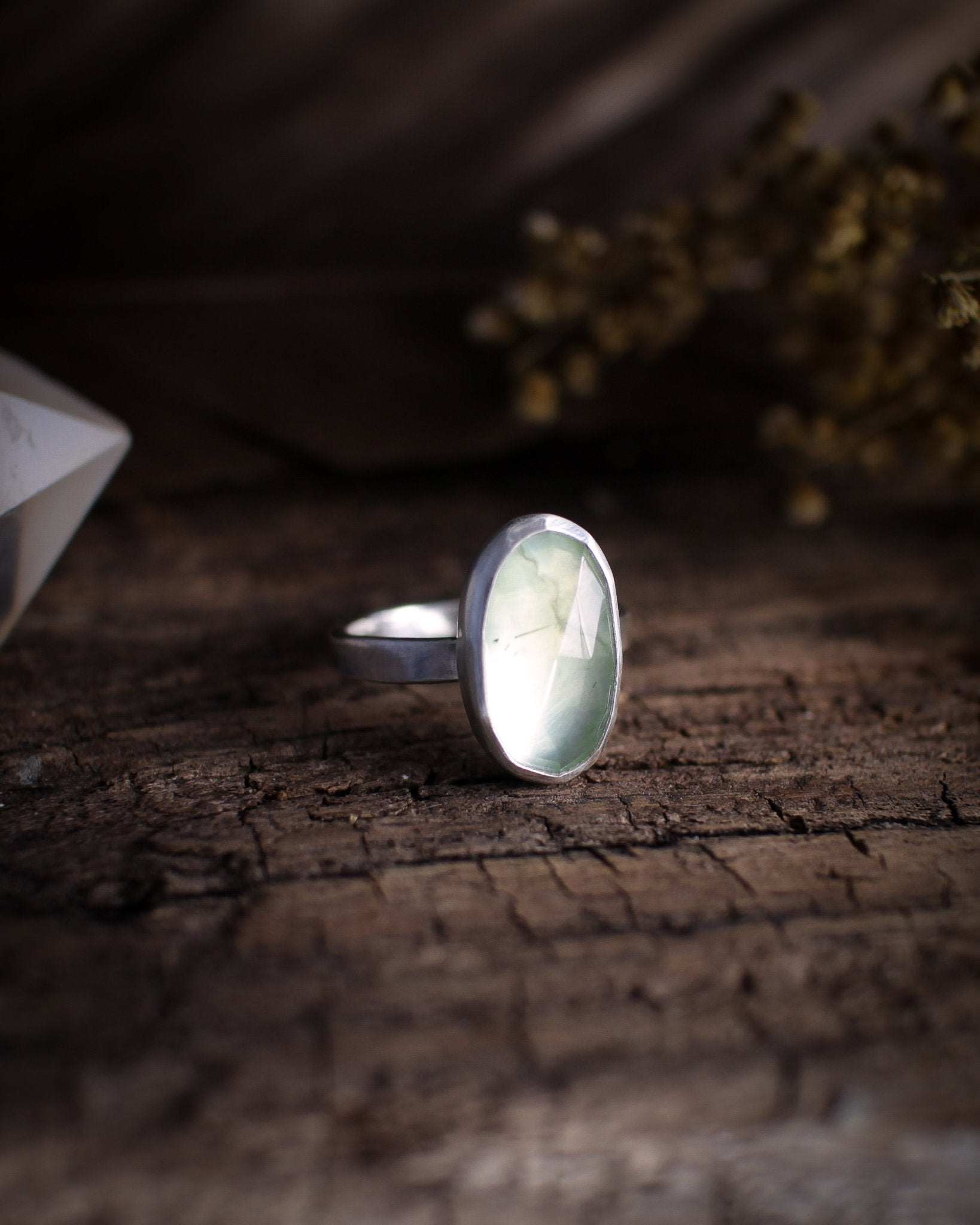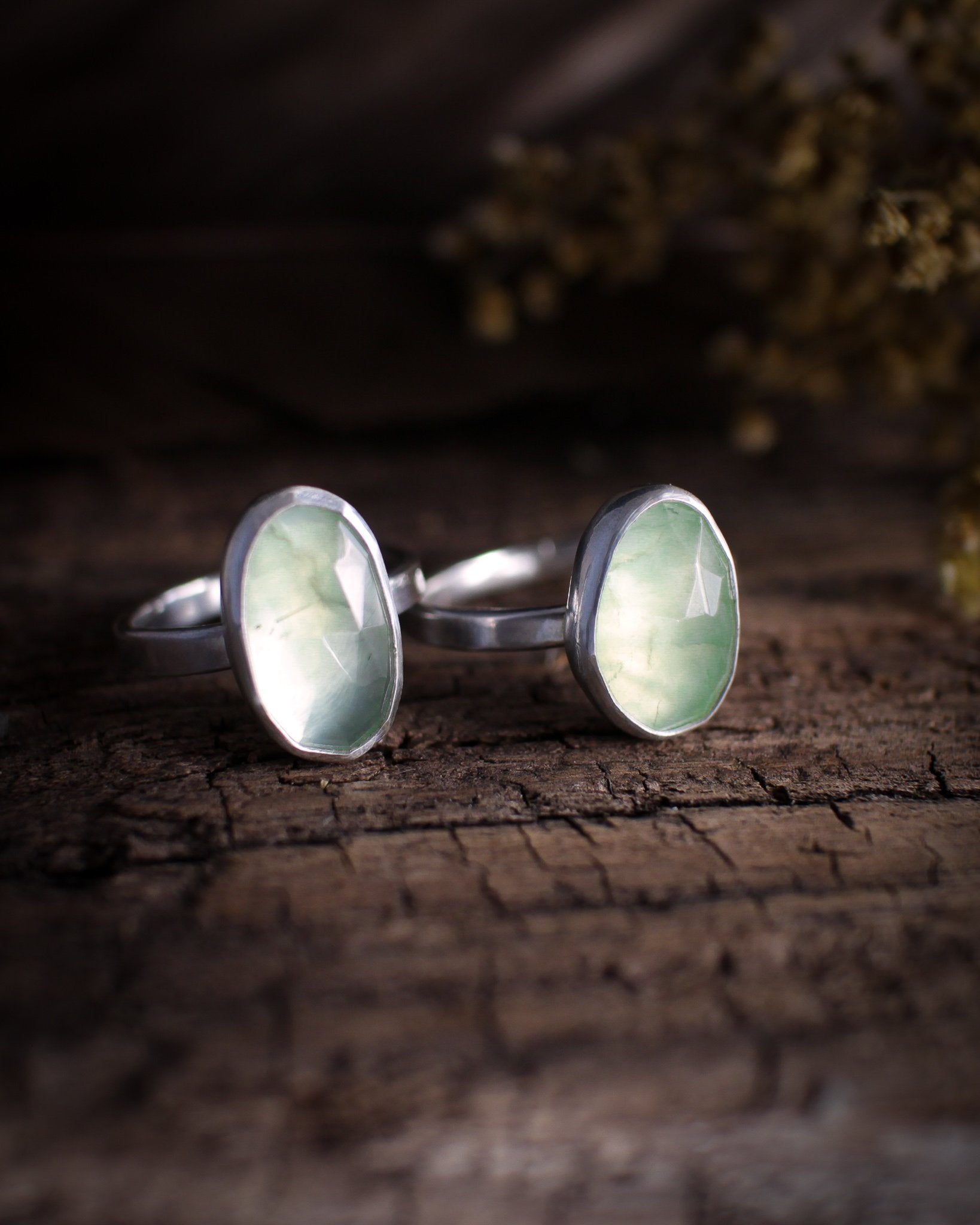 Description
Uplift your mood and let go of worry with this beautiful one of a kind prehnite ring. It has been entirely made by hand using recycled sterling silver and a fine silver bezel.
Details
- Size 5
- Made with an ethically sourced gemstone
- Made lovingly by hand
- Face measures approx. 15 mm
Stone Meaning
Prehnite is considered a stone of unconditional love and the crystal to heal the healer. This crystal wonderfully enhances the qualities of the mind, and also our emotional response to what can sometimes be challenging ideas and concepts.
Shipping
-Please allow 3-5 business days for this item to ship
-Shipped in a beautiful and 100% plastic free packaging.
-Polishing Cloth included with your order