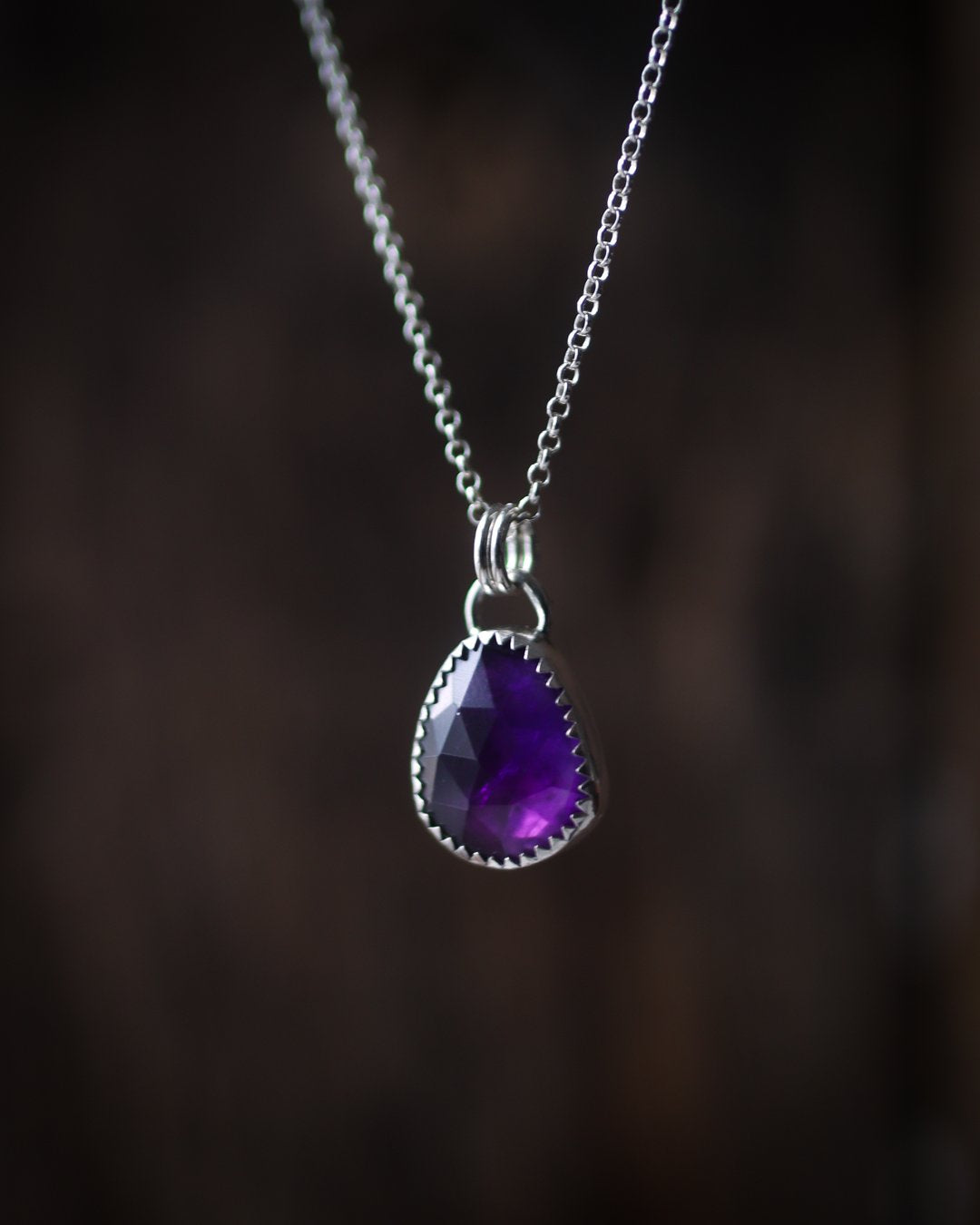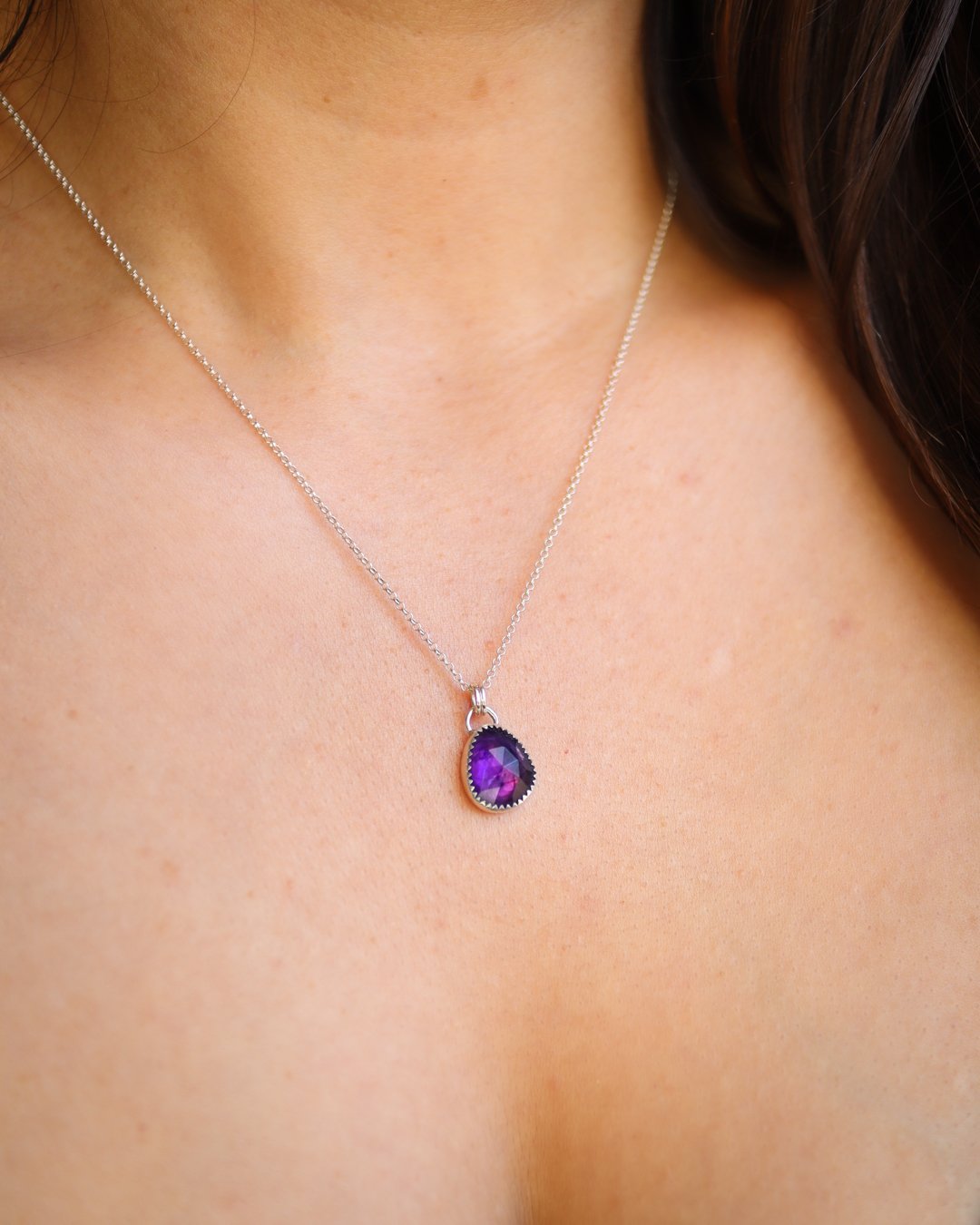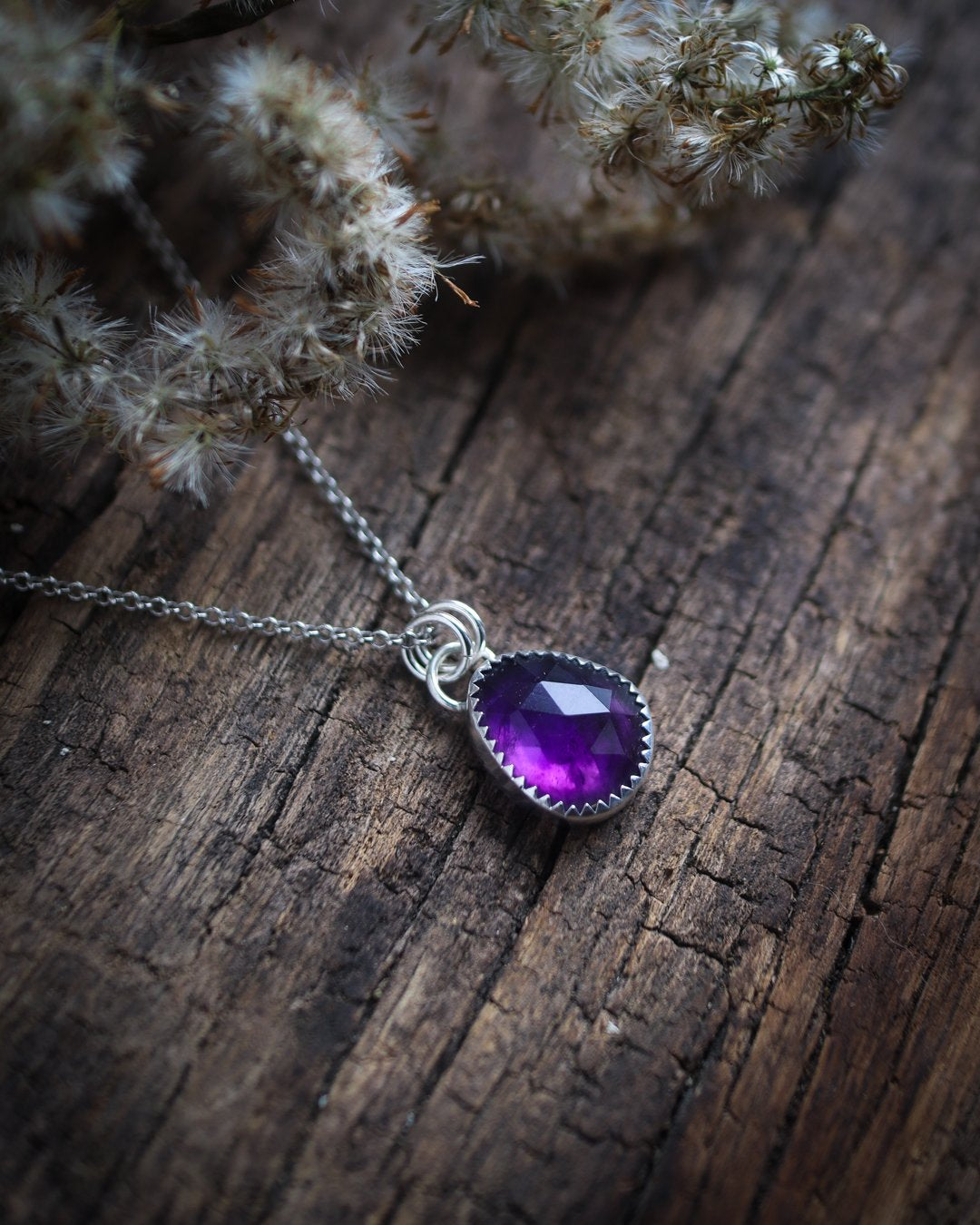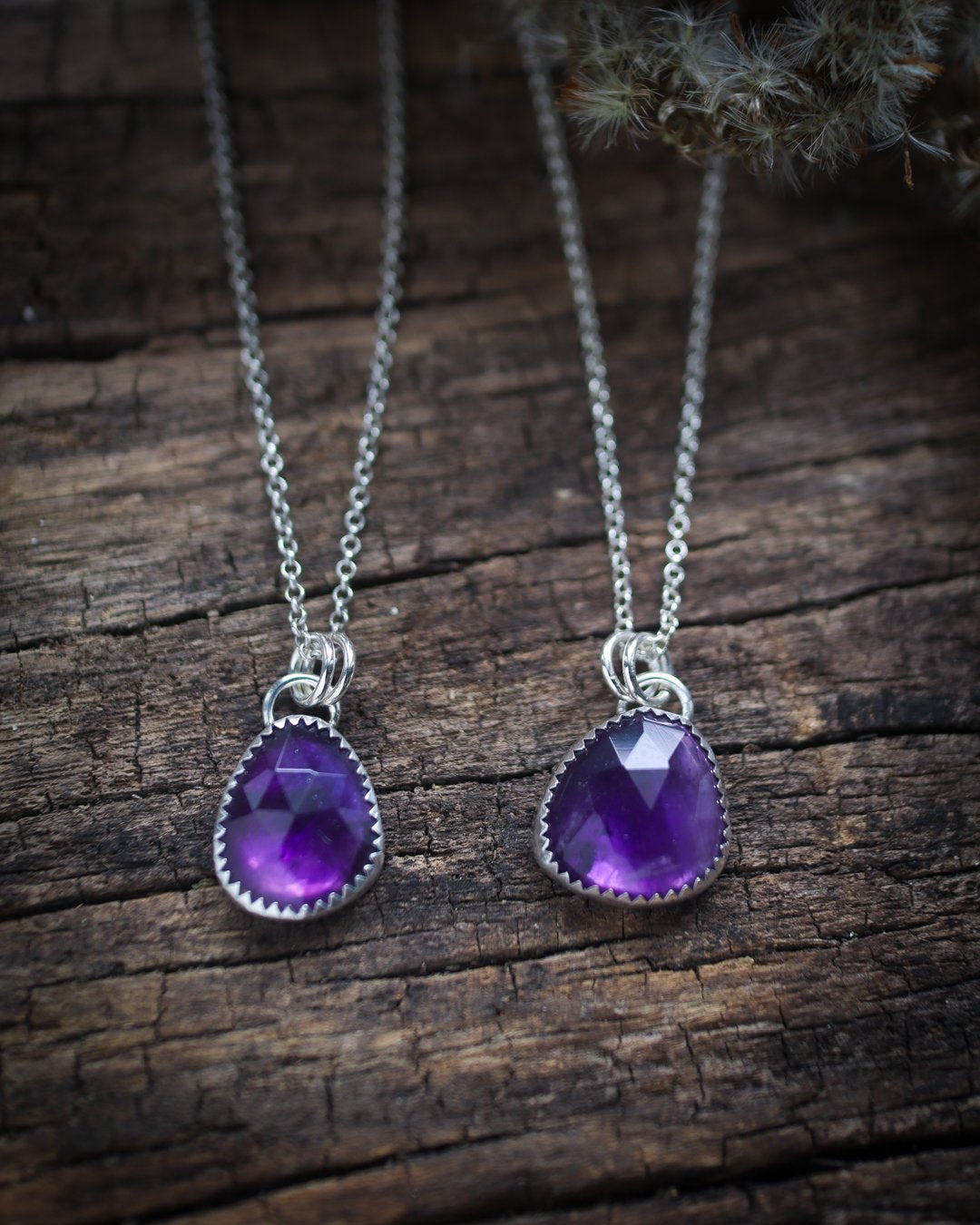 Description
Beautiful one-of-a-kind Amethyst necklace housed in a serrated bezel. 
Details
– Comes in an 18 in silver chain
– Handmade in recycled sterling silver
– Ethically sourced gemstones
– Face measures approx. 18 mm long
Stone Meaning
Amethyst is a powerful and protective stone that helps transmute negativity into light by clearing the etheric, energetic, and emotional levels of the body bringing a sense of calmness, clarity, and balance.

A stone of transcendence, it heightens psychic abilities, enhances intuition, and will help you manifest your desires quickly by pointing you in the direction of your higher path.
Shipping
-Please allow 3-5 business days for this item to ship
-Shipped in a beautiful and 100% plastic free packaging.
-Polishing Cloth included with your order