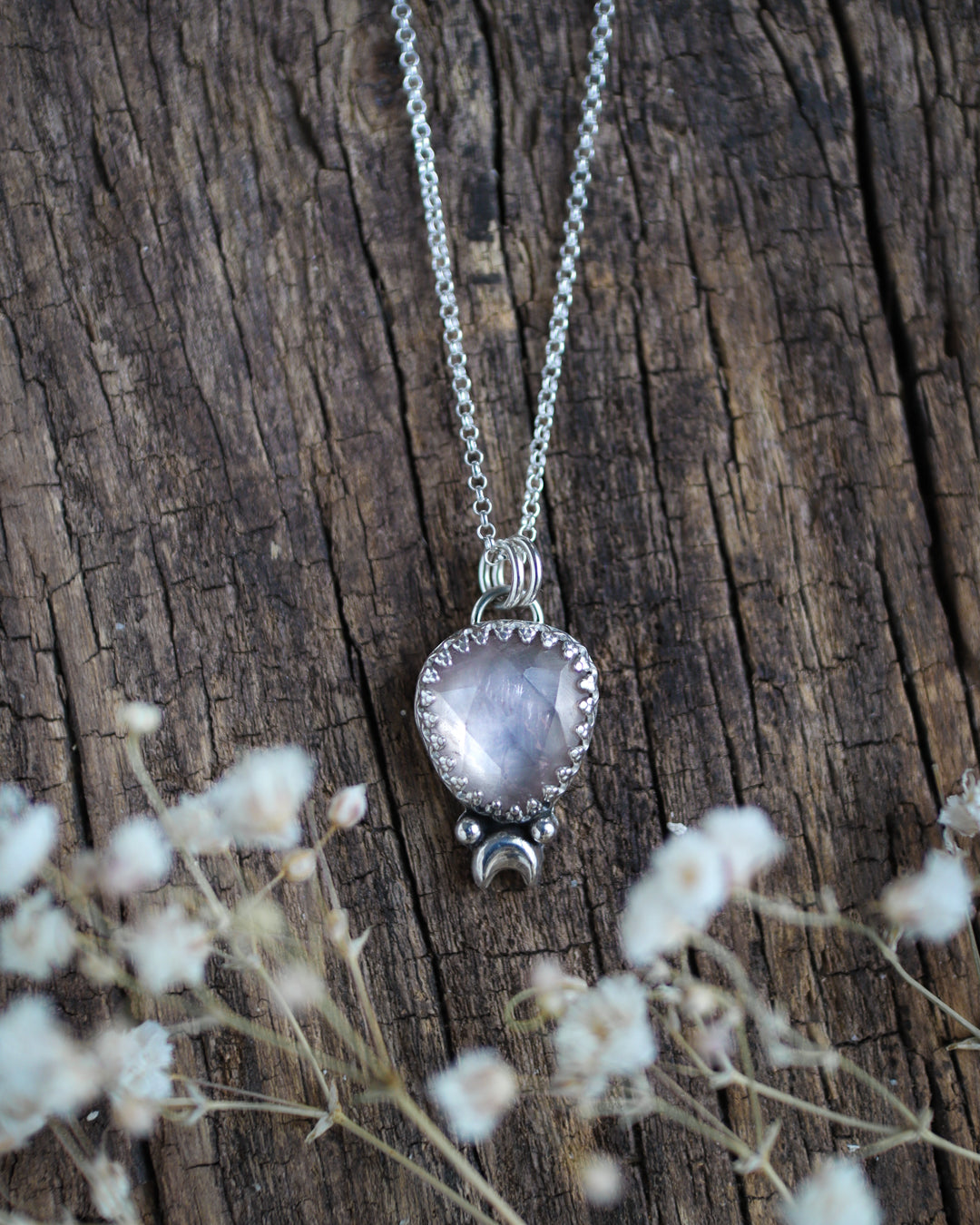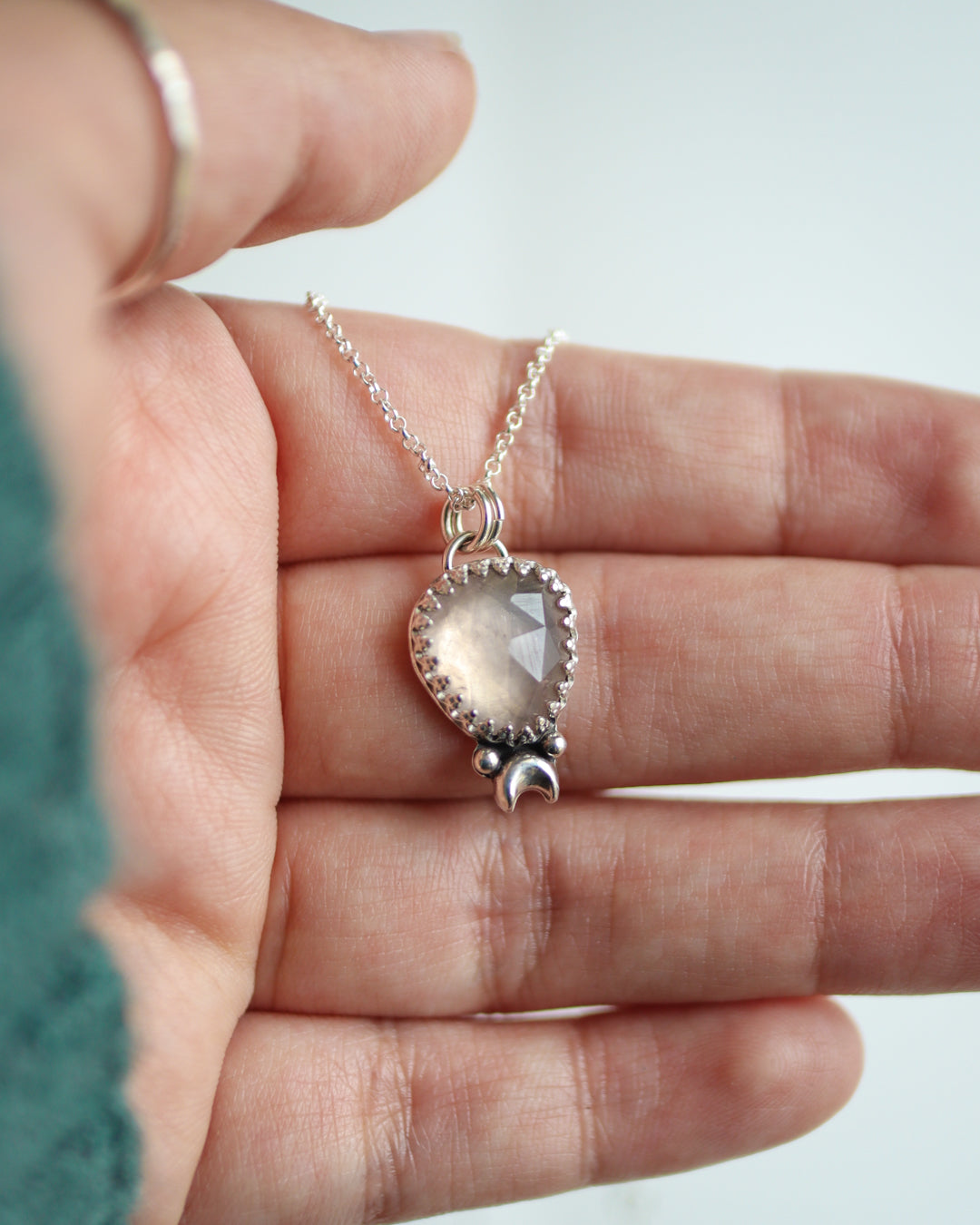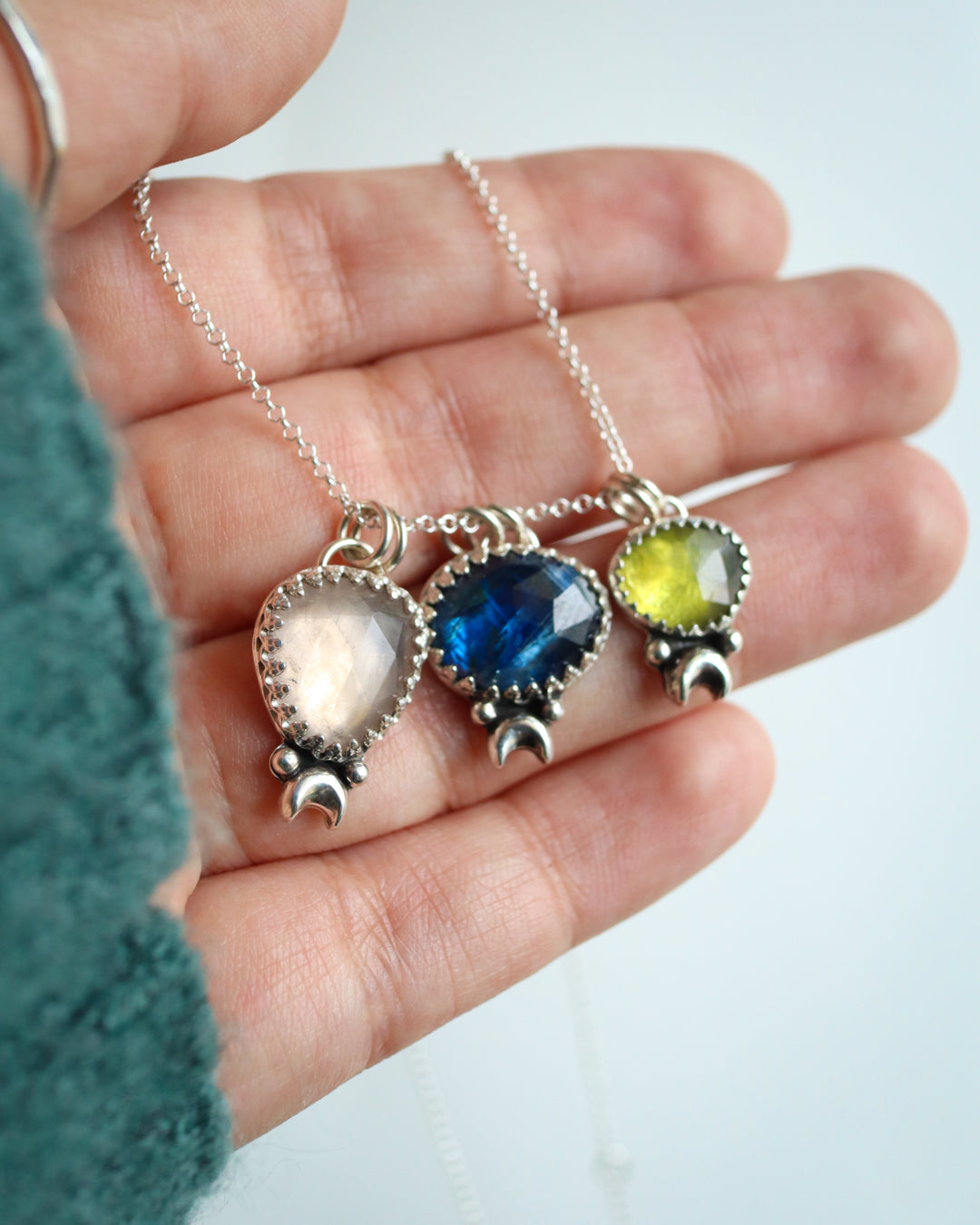 Rose Quartz Moon Necklace
Description
Beautiful Rose Quartz set in sterling silver with a serrated bezel and embellished with 2 silver beads and a mini silver moon.  It has been oxidized and then polished to create contrast and bring out highlights.
Details
– Lovingly handmade using recycled silver
– Ethically sourced gemstone
– Comes with a silver chain that can be adjusted to 18 or 20 inches long. (Message me if you need a different size)
Stone Meaning
Rose Quartz is a stone of unconditional love and assists in deepening relationships and embracing kindness, compassion, tenderness, and love toward yourself and those around you. It is calming, reassuring, and excellent for use in trauma or crisis. It encourages self-forgiveness and acceptance invoking self-trust and self-worth.
Shipping
-Please allow 3-5 business days for this item to ship
-Shipped in a beautiful and 100% plastic-free packaging.
-Polishing Cloth included with your order