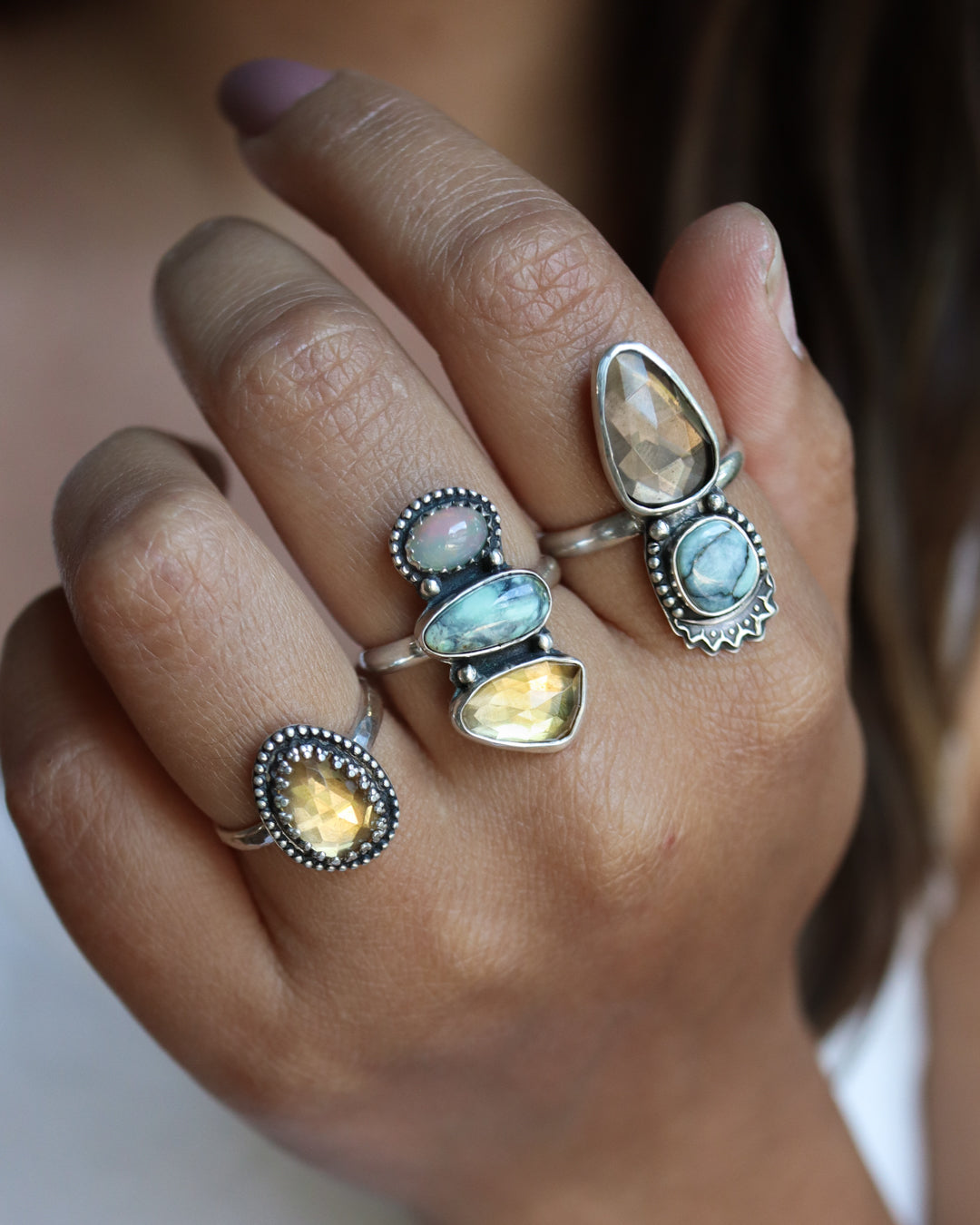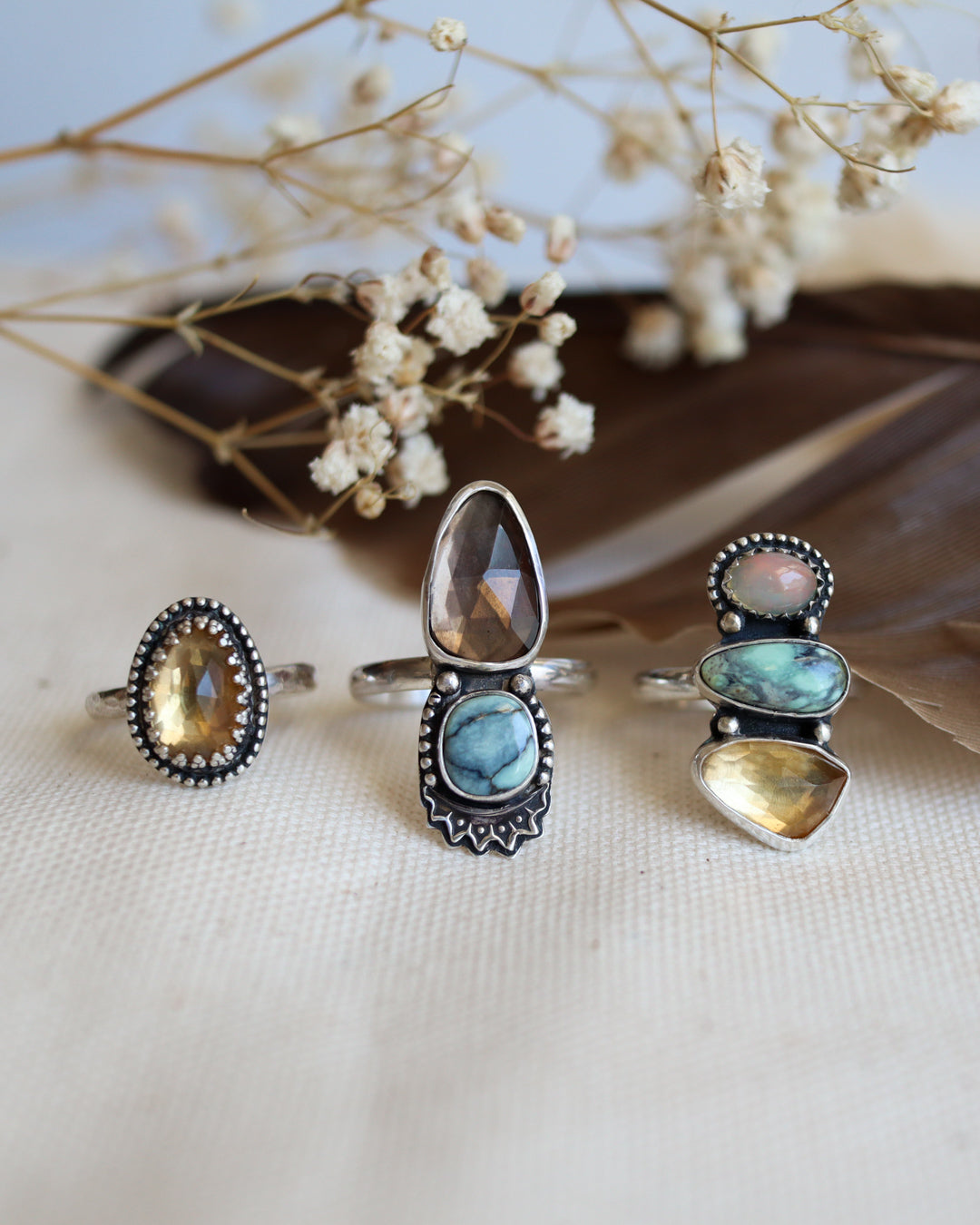 Size 7 • Opal, Citrine, New Lander Trio Ring
Description
Wearing this sweet but mighty triple-stone ring empowers you and reminds you of the limitless potential within you. It represents harmony and balance and celebrates your inner strength. Let its radiance uplift your spirit and inspire you to face each day with grace and confidence.

This beautiful one-of-a-kind ring has been made out of sterling and fine silver. It's embellished with silver beads that have been oxidized and then polished to create contrast.
Details
- Size 7
– Lovingly handmade with recycled silver
– Ethically sourced gemstones
Stone Meaning
This one-of-a-kind ring features three beautiful stones, each with its own unique symbolism and energy. The warm glow of citrine, reminiscent of the sun's gentle rays, infuses you with positivity and abundance. The cool and tranquil waters of New Lander bring forth inner peace and soothing energies. And the opal, with its iridescent hues, embodies the fire of transformation and ignites creativity.
Shipping
-Please allow 3-5 business days for this item to ship
-Shipped in a beautiful and 100% plastic free packaging.
-Polishing Cloth included with your order