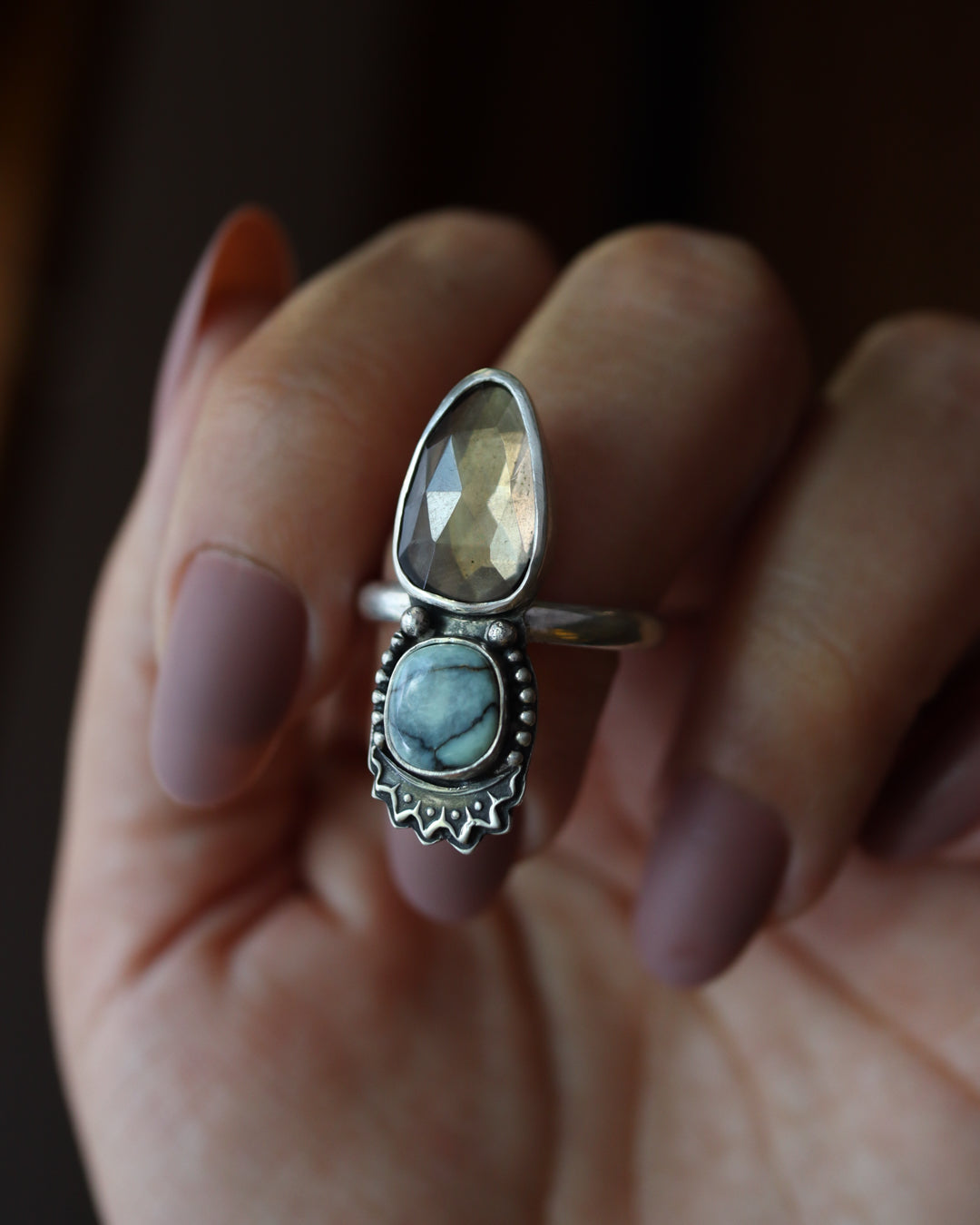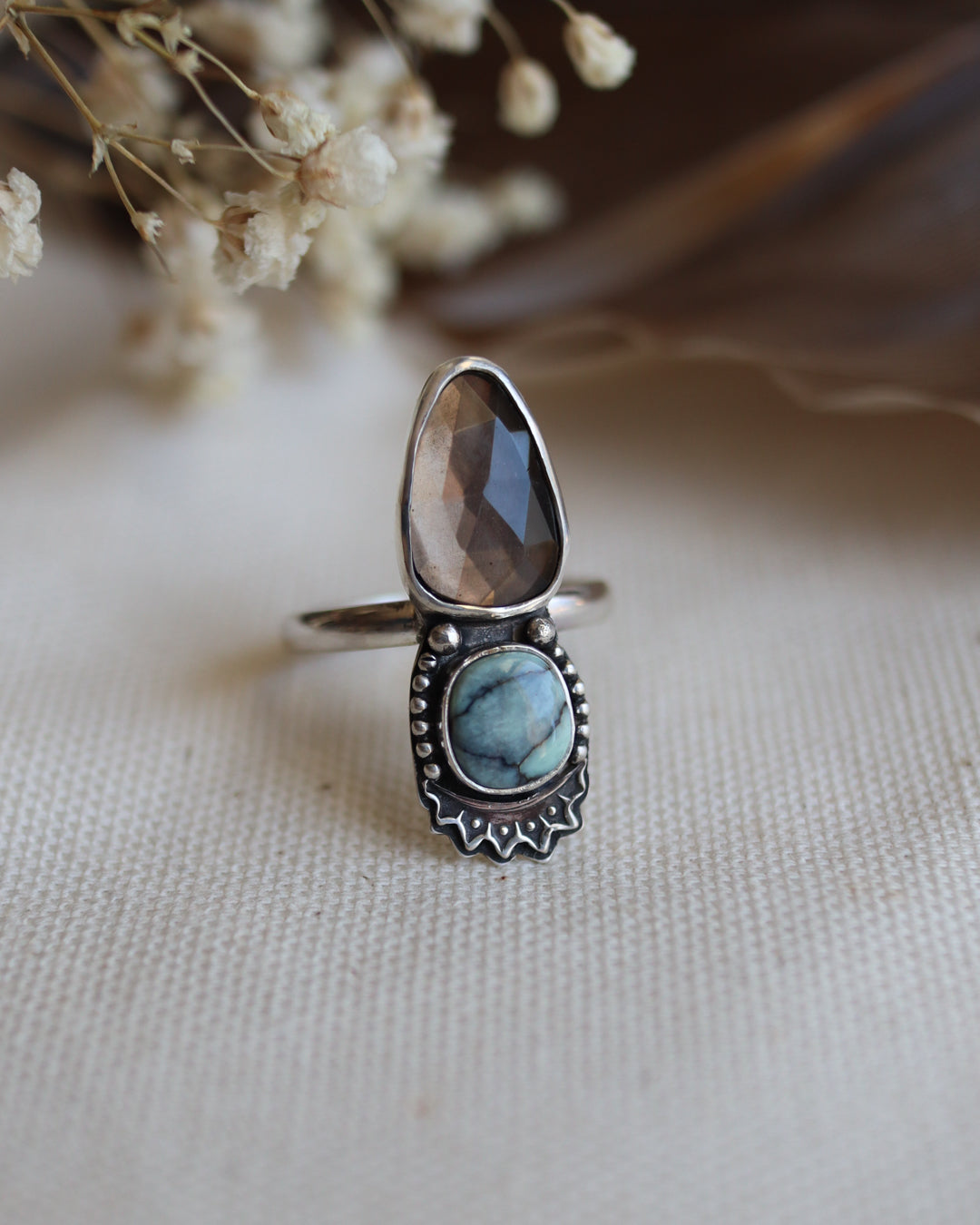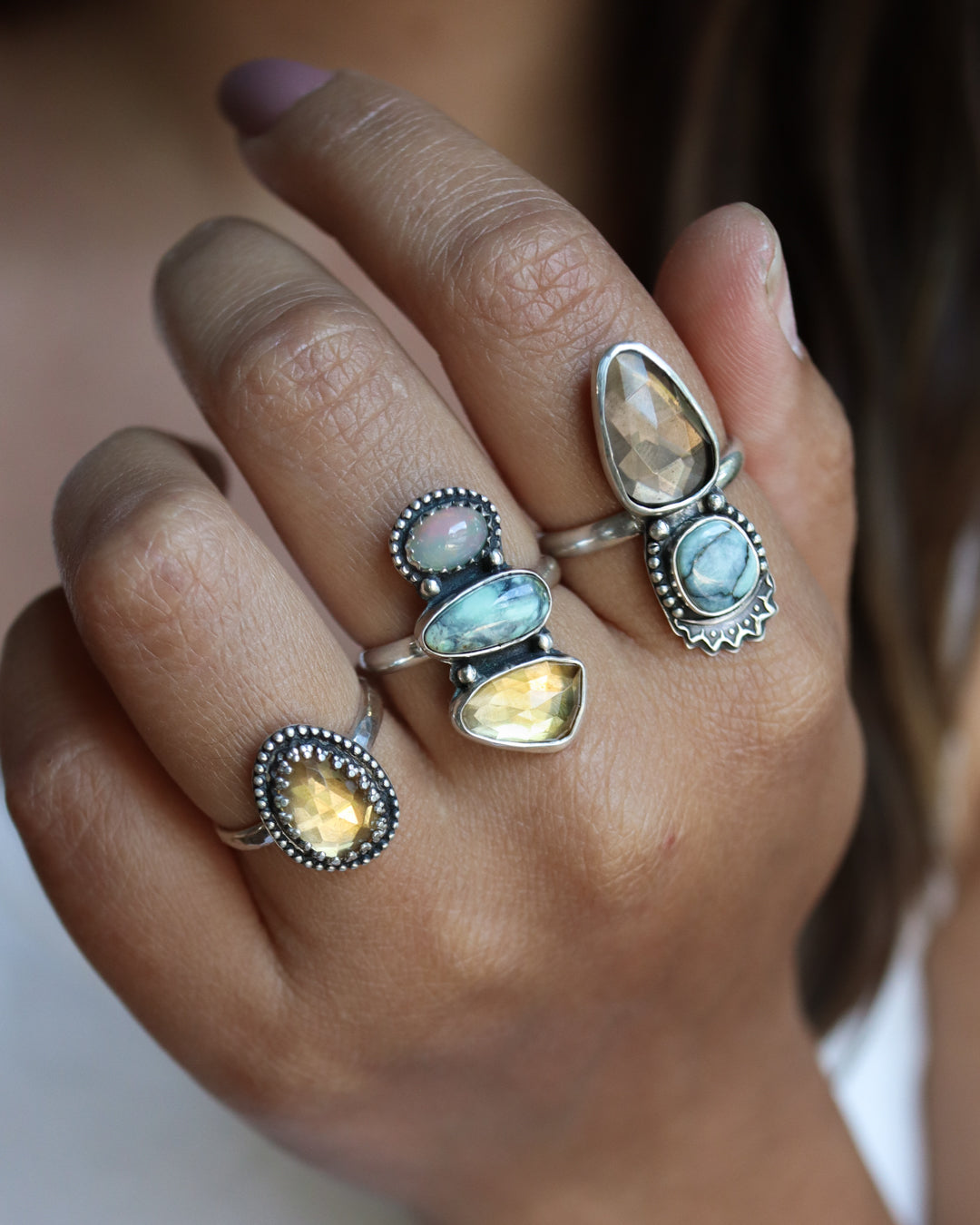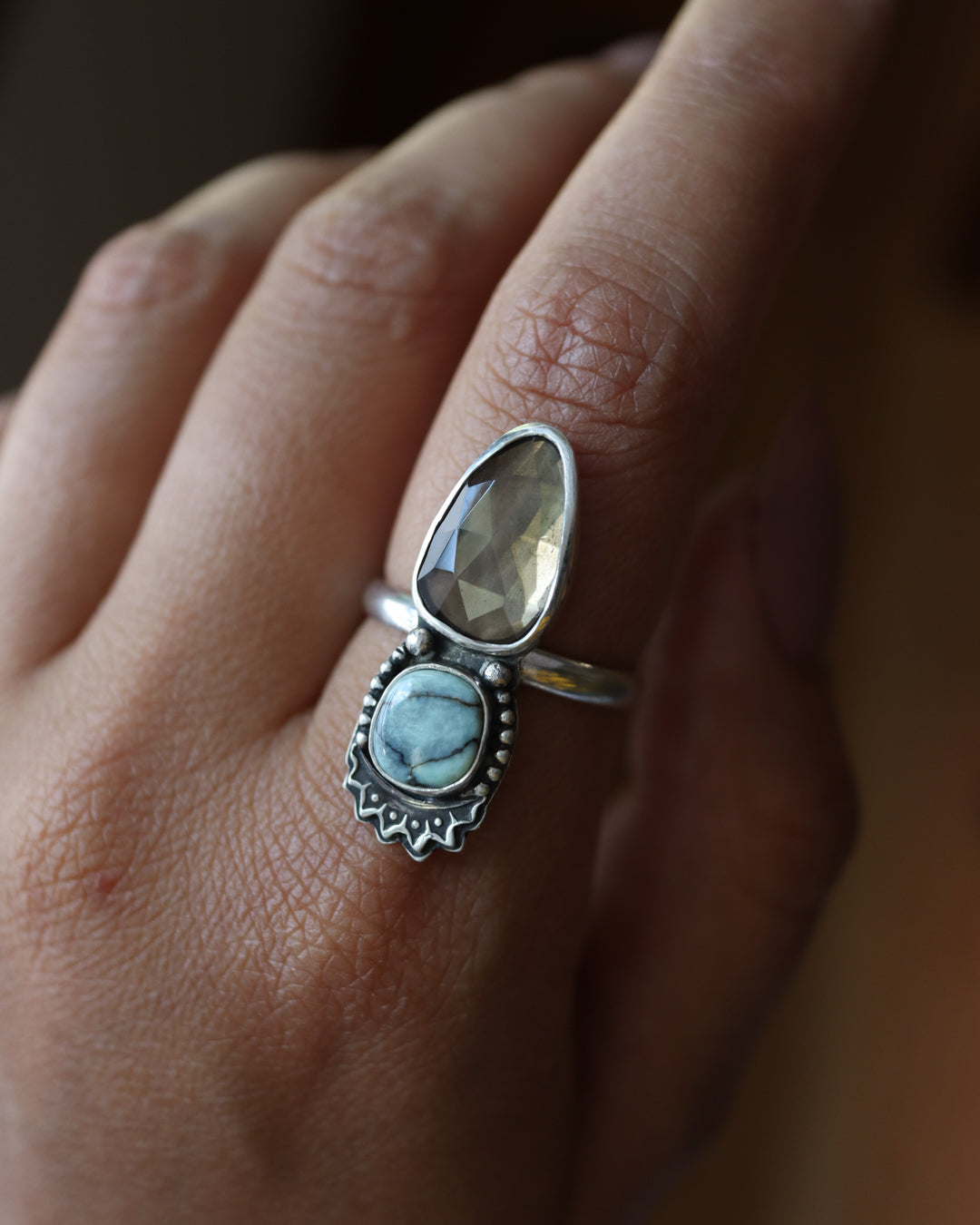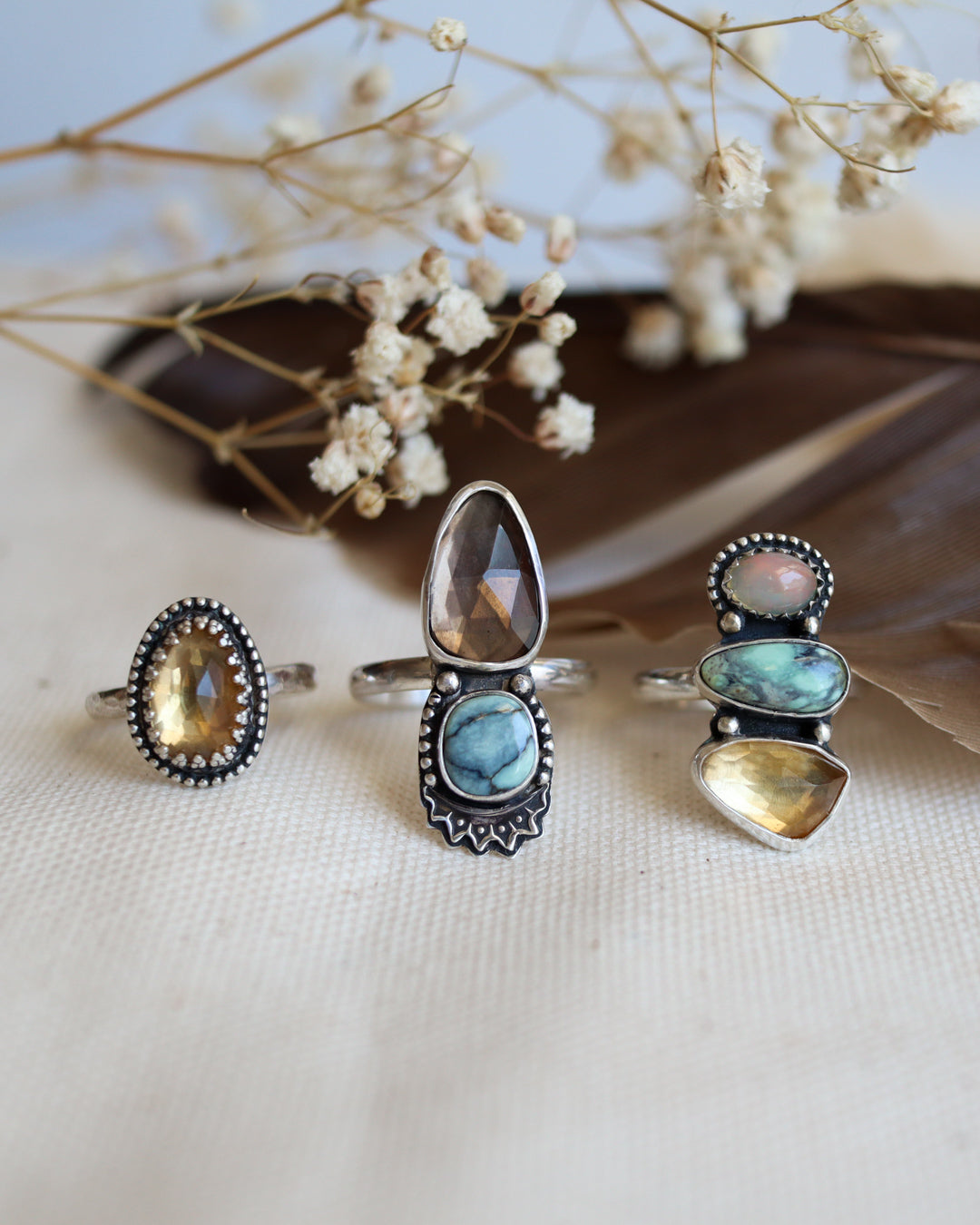 Size 8 • Smokey New Lander Ring
Description
Embrace the power within you with this captivating ring. Handmade with smokey quartz and New Lander turquoise, it symbolizes strength and resilience.
This beautiful one-of-a-kind ring has been made out of sterling and fine silver. It's embellished with silver beads and stamped details that have been oxidized and then polished to create contrast.
Details
- Size 8
– Lovingly handmade with recycled silver
– Ethically sourced gemstones
Stone Meaning
Let the smokey quartz, known for its grounding properties, anchor you in the present moment and provide a sense of stability during life's challenges. Its warm hues instill a sense of calm and positivity, guiding you towards a path of clarity and balance.
The New Lander turquoise, with its mesmerizing earthy tones and gentle energy, fosters a deep connection with the natural world. It encourages self-discovery, spiritual growth, and an overall sense of peace within. Wear it as a symbol of your journey towards inner peace and fulfillment.
Shipping
-Please allow 3-5 business days for this item to ship
-Shipped in a beautiful and 100% plastic free packaging.
-Polishing Cloth included with your order