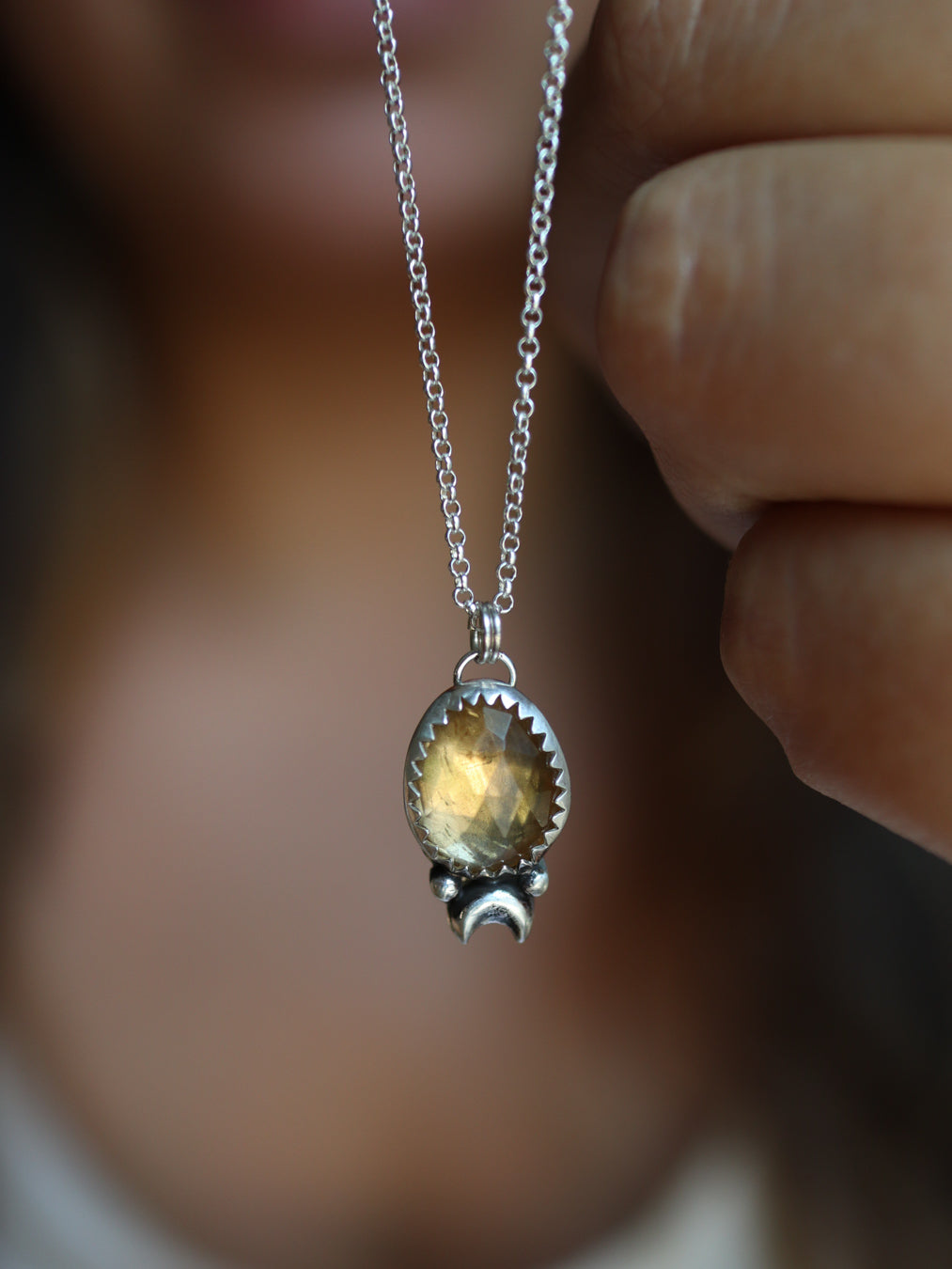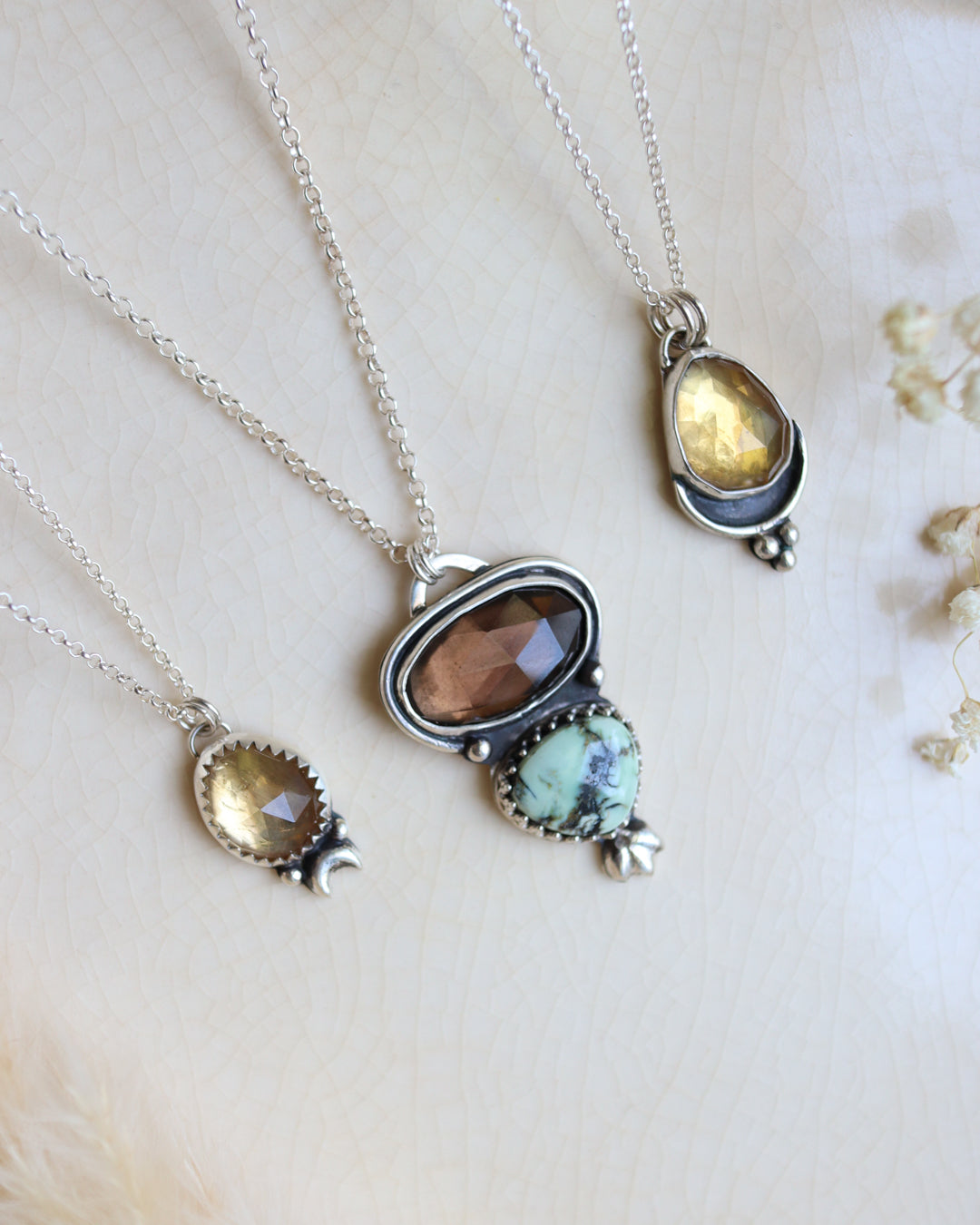 Description
 Add a little extra spark to any outfit with this unique Citrine necklace. Ideal for day-to-day wear or special occasions, it adds a unique touch to any style.
Handmade using a beautiful and one-of-a-kind rosecut Citrine and is embellished with silver details that were made by melting silver into shape. Oxidized and then polished to create contrast and bring out highlights. 
Details
– Lovingly handmade with recycled silver
– Ethically sourced gemstones
- Comes in a 20in sterling silver chain. (Leave a note at checkout if you would like a different length)

Stone Meaning
Citrine is known as the "stone of abundance" and is associated with prosperity, success, and wealth. It is believed to carry the energy of the sun, radiating warmth, joy, and positivity. Citrine is also associated with confidence, creativity, and motivation, making it an empowering stone that helps manifest one's goals and desires. Additionally, it is believed to promote self-confidence, self-esteem, and a positive mindset, making it a popular choice for those seeking to enhance their sense of well-being and attract abundance into their lives.
Shipping
-Please allow 3-5 business days for this item to ship
-Shipped in a beautiful and 100% plastic free packaging.
-Polishing Cloth included with your order